This latest installment of Kadurat was just as happening as the last three. The story definitely has newness and the treatment given to it is A-grade. Sanam Saeed looks terrific and fits in perfectly in a character that can't be easy to perform. In the last episode Mina was shown as a scared and insecure girl who felt alienated in her own house. But, today's episode went to prove that Mina's character will have a lot of surprises in store for the viewers. Another good thing about the play is that each character is being revealed to us gradually. Apart from finding out that Mina is quite capable of making her family's life a living hell all on her own; we also discovered that there is a reason why Alina is so scared of Mina.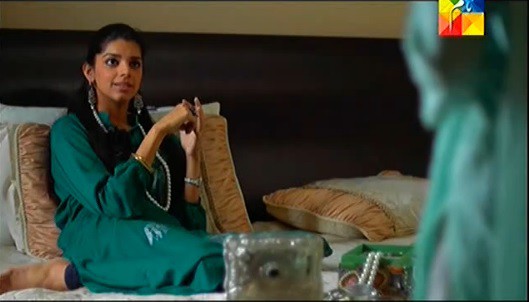 Alina's conversation with Daniyal in which she mentions that Mina has always taken away from her all that was dear to her went to show that Mina has always been this way with Alina. This means that she must have been visiting regularly while she was away at the hostel. All the conversations between the different characters were very well thought out and to the point. The screenplay definitely offers a few surprises because personally as a viewer I wasn't expecting Mina to get "comfortable" this soon.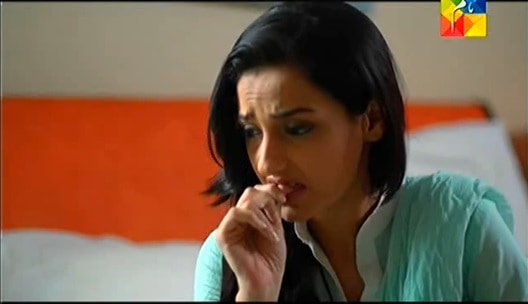 Mahmood's conversation with the psychiatrist was also a very important scene which explained Mina's behavior as well as Mina's irregular visits to the psychiatrist and how she can be "cured". When the doctor suggested to Mahmood that Mina needs a lot of love and care, I couldn't help but think that maybe it was too late for that even! She has been living with the bitterness for far too long and also she had a scarred childhood. Yes, she is a grown up now and really should know better. But, the fact is that Mina is sick and unless her sickness is cured, her attitude will not get better.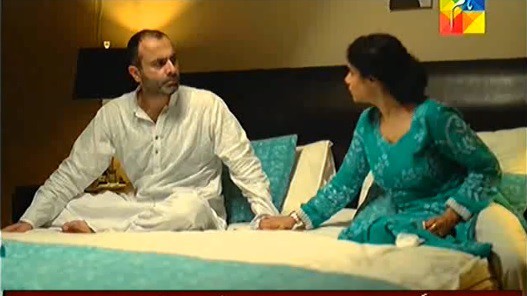 Asad's confidence was seriously shattered by the latest developments and I found his mother's attitude rather odd. Even after everything that has transpired, she is not taking the matter seriously. She brushed off the Mina giving her milk incident aside without giving it a second thought. I think the viewers must be convinced by now that Mina indeed is a serious threat to the family.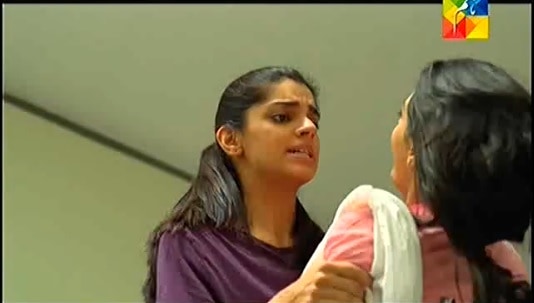 The best scene of today's episode had to be the one in which Mina tries to push Alina down the staircase. The timing was just perfect; it had been shot and acted out to perfection. The director and the actors deserve big thumbs up for that scene in particular. The editors of the play deserve special appreciation for the crisp editing which is one of the reasons that each episode keeps you glued to your seat.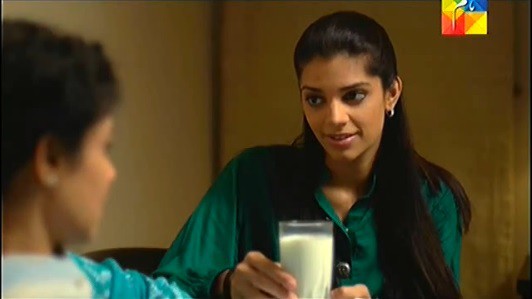 Zoha Hassan has really amazed me with her script till now. The reason being that the story is brand new and also because the screenplay is very engaing. Although, the viewer's have been watching Mina's negative attitude right from the first episode but the things she does are very unpredictable. I did not expect her to go as far as giving all of Alina's precious jewelry including her necklace which she treasured so much to the maid but I guess we should expect the unexpected from Mina from now on. A part of me was on the fence regarding the storyline because the entire "taking the revenge" can get boring but it surely isn't the case till now.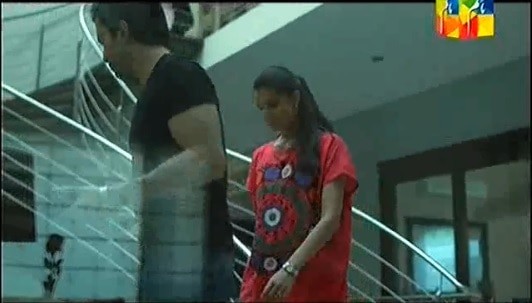 Every play is a success or a failure based on team effort and Kadurat till now has proved to be a splendid example of great team effort. The writer has come up with a novel script since every second play revolves around married life and its complications. The director Aabis Raza has surely outdone himself, I cannot praise him enough. The editing team has done a better job than the editing team of many other more popular plays. All the actors are at their best in Kadurat and their portrayals are flawless. I know Kadurat has only four episodes to its credit but the fact that the story has a good pace helps you judge the overall storyline better. In today's episode Momal Sheikh was just as brilliant as Sanam Saeed. Overall, this was a very engaging episode and the preview for the next episode made me look forward to more.
Did you watch this latest installment? Please share your views about it.
Fatima Awan