2019 has been an amazing year for Pakistan. So much happened this year and social media played an active role in making interesting trends viral. Social media plays an important role in providing entertainment and causing awareness. It also gives people a platform where they can openly discuss their opinions. Since social media is open to all therefore it represents the true sentiments of the public. It is this public which makes trends and videos viral. Most often those topics which are discussed by people in a comic way get more viral than the serious ones. Also, there are certain trends and videos about which people are sentimental. This sentimental value adds to the interest people have in a certain topic. Some trends and videos this year were extremely amusing. Certain moments were captured which became the centre of attention unexpectedly. The people involved were sometimes from general public but they became celebrities after these moments were captured.
Here are some of the top trends, moments and videos from 2019 which went viral in Pakistan.
Fantastic Cup of Tea
This year started with a video by the ISPR that later on became viral like no other. When Indian Wing Commander Abhinandan Verthaman was captured by the Pakistani army, no one was expecting this development to turn into such an unforgettable moment for a completely different reason. When Indian Wing Commander Abhinandan Verthaman was asked by the officer interviewing him how his tea was, he replied "the tea is fantastic, thank you." This fantastic cup of tea became more popular than anything else this year.
Disappointment Caught on Camera
Sarim Akhtar was just another Pakistani fan in the crowd watching a crucial cricket match when an important catch was missed by the Pakistani team. He showed his disappointment like any other fan would but this moment was captured by camera. Everyone agreed that his expressions and body language personified how all the Pakistani fans felt at that given moment. The memes started pouring in and Sarim Akhtar became a celebrity overnight. He was interviewed by channels and celebrities.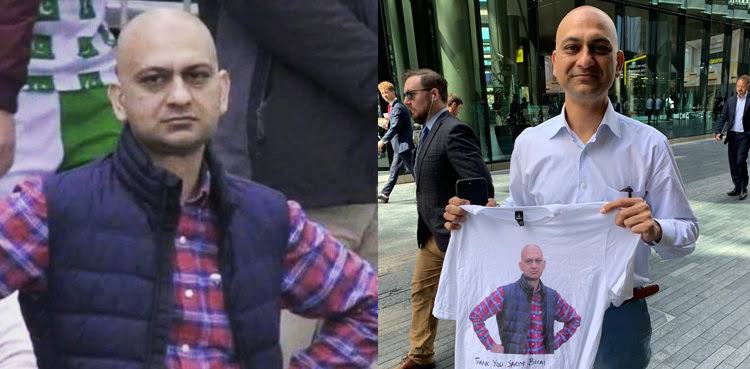 Fawad Chaudhry Memes
In April 2019 when Fawad Chaudhry was given the designation of the minister of science and technology, no one would have guessed that social media would take this development so humorously. Soon after he took over his office, the memes were never-ending. These memes were so viral that Fawad Chaudhry himself enjoyed them and shared with the public which ones were his favorite!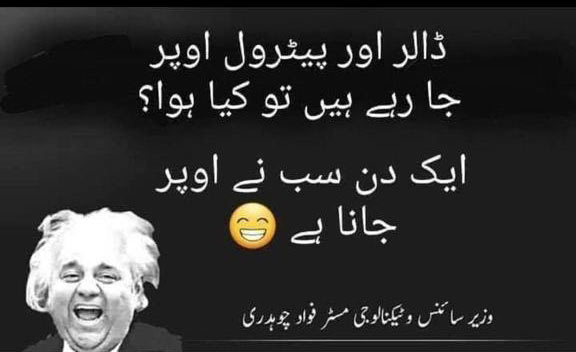 The Angry Cricket Fan
Momin Saqib was yet another disappointed cricket fan who shared his opinion in the most sentimental way when media asked him how he felt after Pakistan lost badly to India. After some pictures of Pakistani cricket team members went viral where they were seen dining out at midnight, Momin Saqib angrily blamed the burger and pizzas for the team's loss. Although he was at the verge of crying while expressing his opinion but the social media users made memes out of his reaction too. People really enjoyed his heartfelt sentiments because they could also relate to them. He was yet another person who became celebrity overnight after the video covering his views went viral.
The Awkward Public Proposal
When Yasir Hussain proposed Iqra Aziz at the Lux Style Awards 2019, the video went viral instantly. Yasir Hussain's public show of affection became the centre of discussion instantly. Later on, people made the most of it by coming up with memes to show how they felt about it.
Mrs. Khan's Views on Girls' Role 
Mrs. Khan was the talk of the town for all the wrong reasons when she shared her views regarding a woman's place in her household after she got married. She used the most degrading tone for women in one of the talk shows. Whatever she said pleased those people who thought that her views were regressive but there were many people who strongly disagreed with her as well. This too gave people a reason to make fun of Mrs. Khan and the memes were unstoppable.
The Sleepy Captain
After Pakistan lost yet another match from India during the world cup, people's sentiments were high. On the one hand Pakistan's performance was poor and on the other hand, the captain of the team Sarfraz Ahmed was caught Yawning on the field while India was batting. This moment was captured by camera and it went viral like no other. Pakistani fans were extremely angry, some people made memes to make fun of what he was doing on the field. This picture was rather ironic in some ways too since it showed the lackluster attitude of the team perfectly well. Sarfraz Ahmed even had to clarify his position later on!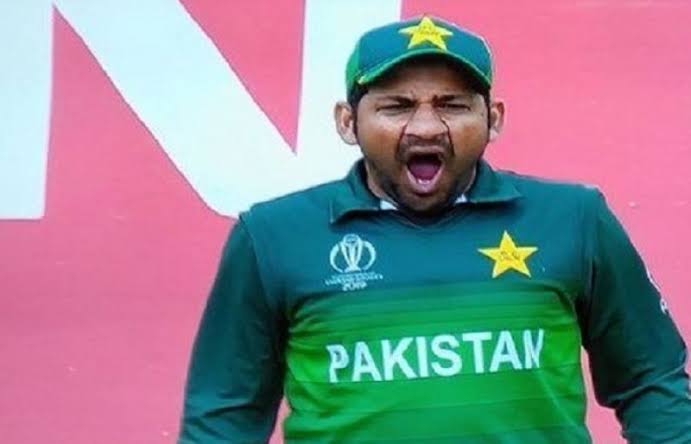 Hamza and Naimal's Wedding
Hamza and Naimal's wedding was the most talked about wedding of this year. People were not expecting these two to get married at all. A lot of fans were drooling over just how perfect this couple was. Then there were those who made fun of Hamza Ali Abbasi's platonic relationship with Naimal Khawar before the wedding. The explanation Hamza gave was discussed more than anything else.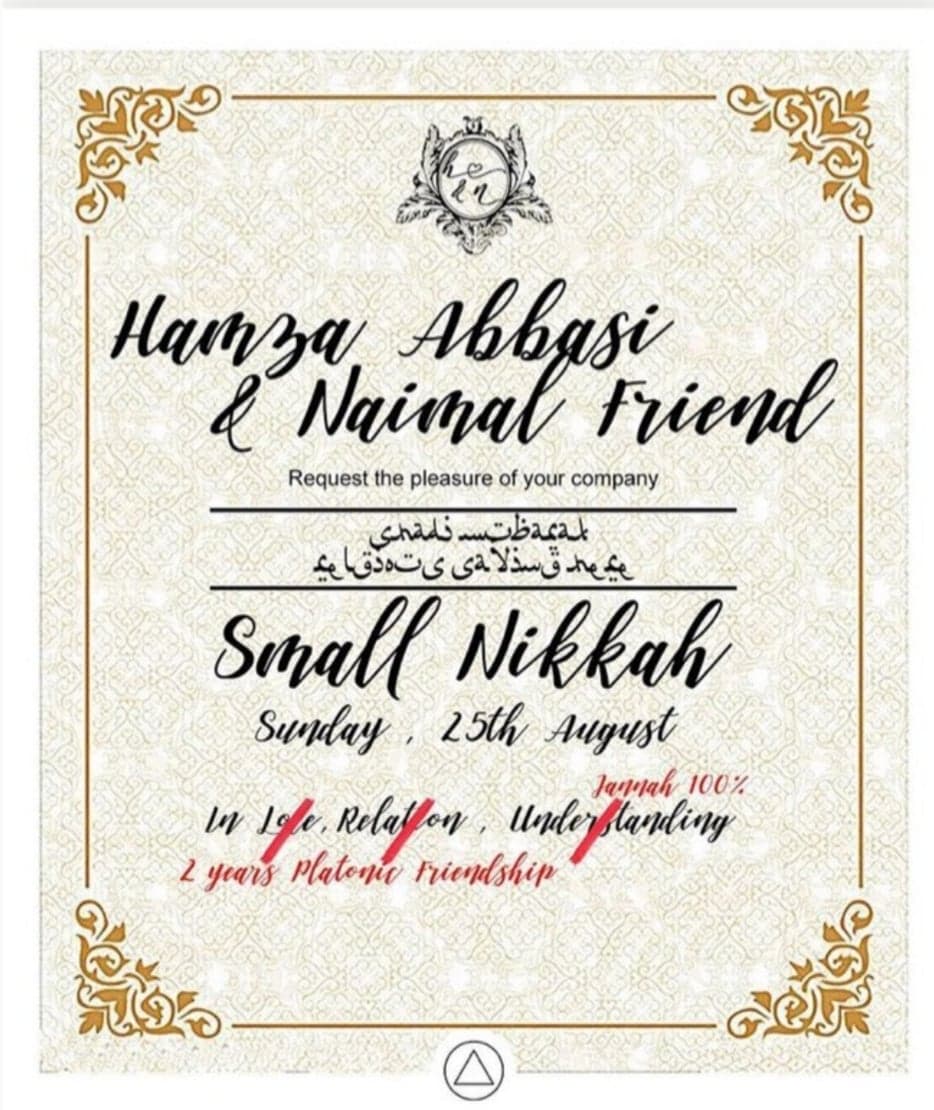 Mere Pass Tum Ho
Mere Pass Tum Ho has been trending on twitter ever since it started airing. This drama has been the most talked about drama on social media. Like any other drama which gets unprecedented popularity, every week people talk about it in different ways, some like it and others don't. This is also one of those dramas which has given people the inspiration to make more memes than any other drama yet.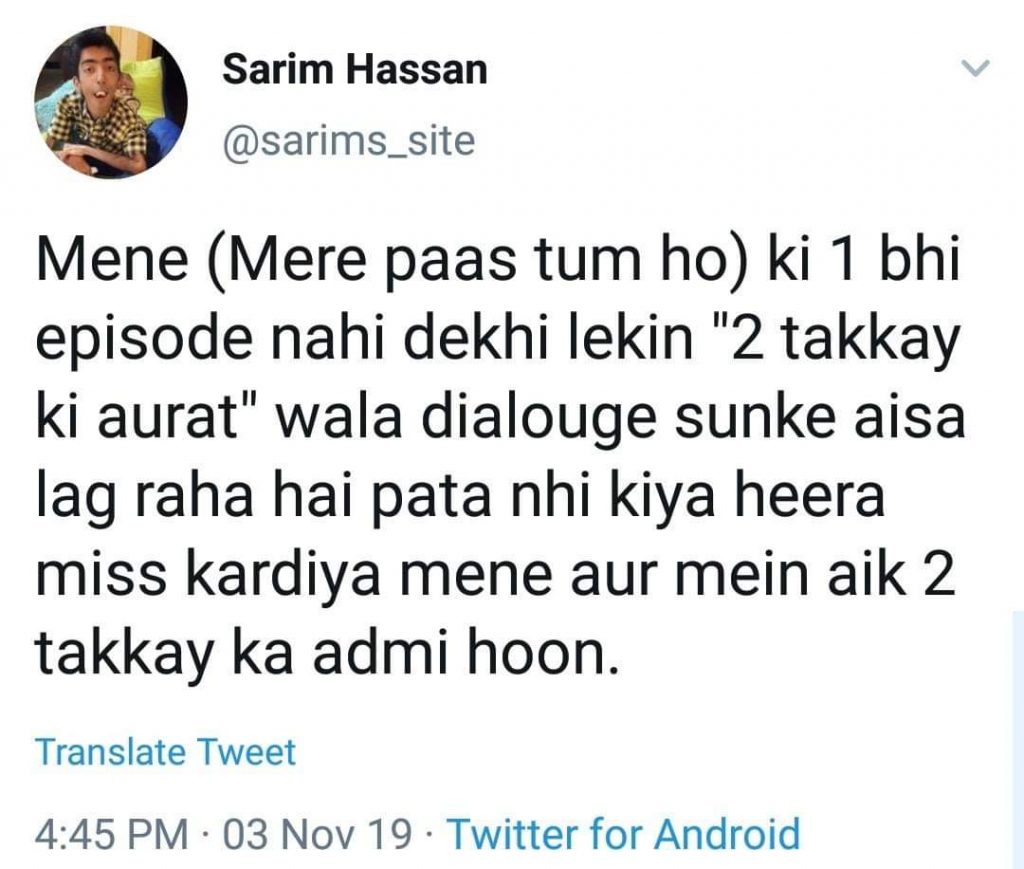 Khalil-ur-Rehman's Interview
In one of his interviews Mere Pass Tum Ho writer Khalil-ur-Rehman Qamar gave a few statements which were highly uncalled for. While talking about whether women and men were equal, he invited women to rape men if they really were equal to them. His statements went viral and later on many people judged the dialogues in the drama Mere Pass Tum Ho based on his statements.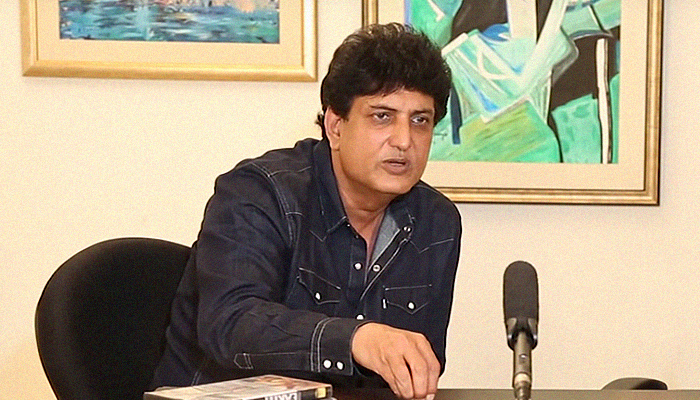 Firdous Jamal vs Mahira Khan
When Firdous Jamal gave the statement regarding Mahira Khan's acting and her looks, he probably had no idea what he was getting himself into. The trend started soon after his statement went viral and later his son started another trend in which he asked people to support his father. This issue was escalated so much that MD Productions put a ban on Firdous Jamal. The entire industry discussed their opinion about this viral video and the statements given in it.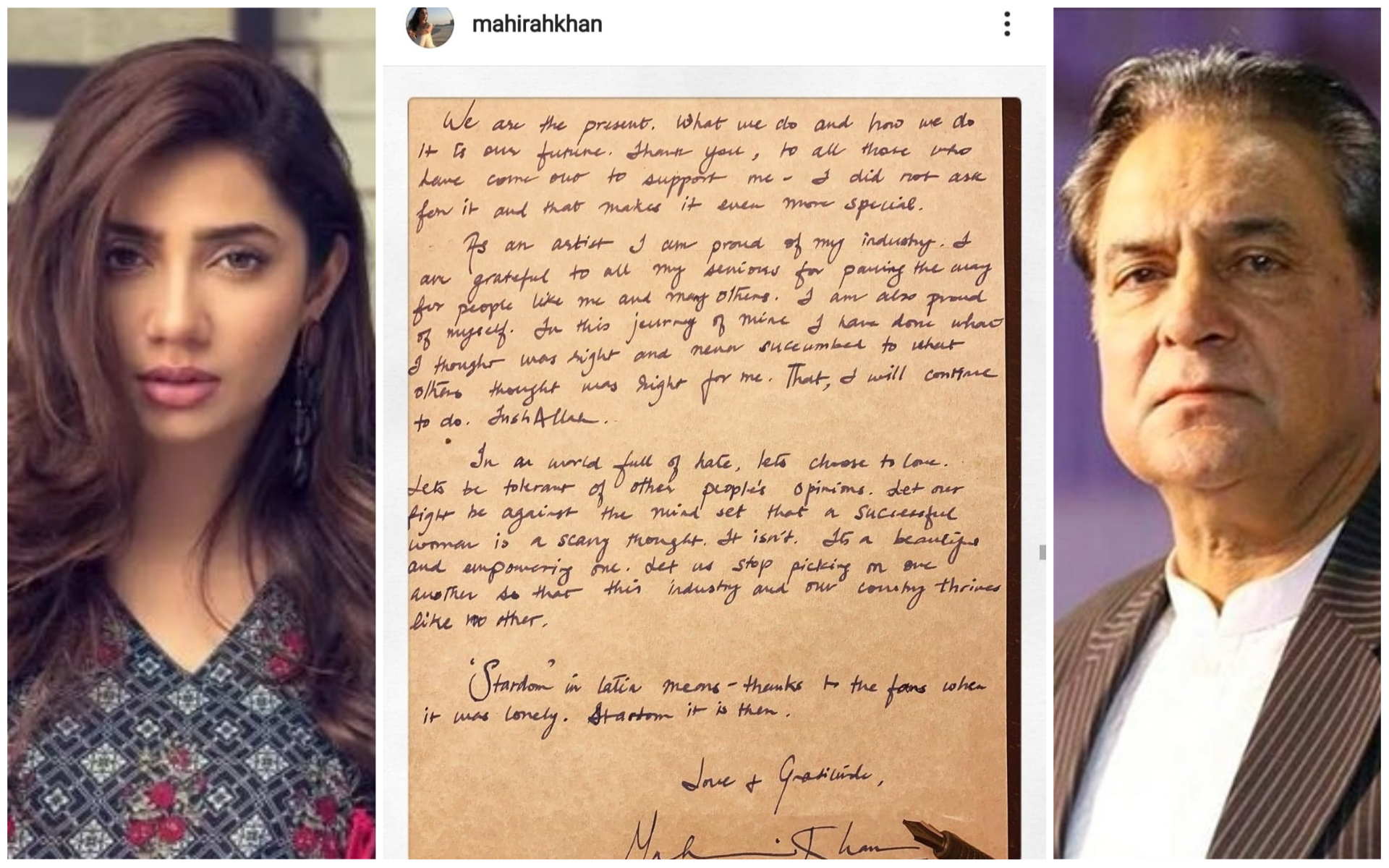 Girl In The Leather Jacket
Anyone who is active on social media must have seen the viral video in which a young energetic lady is seen chanting slogans at the Faiz Festival. Everyone wanted to know who this girl in the leather jacket was. Later on Arooj Aurangzeb gave several interviews in which she shared more about herself. The debate surrounding this viral video went on forever and there were so many different perspectives regarding this.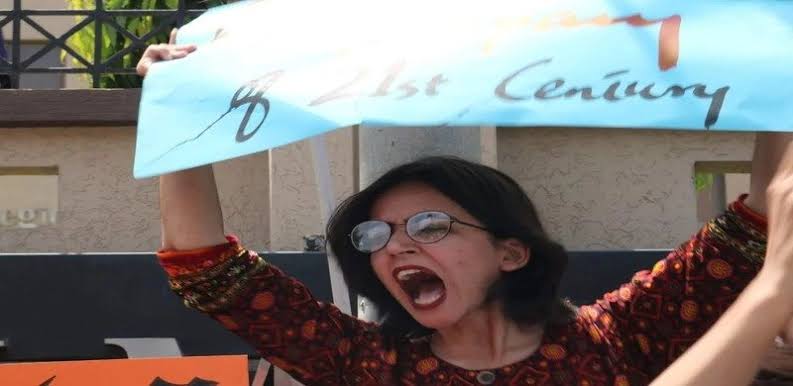 Bilawal Bhutto's Barish and Pani Statement
When PPP's chairman Bilawal Bhutto uttered this statement, he probably had no idea just how much fun social media would have on his expense. Even the Prime Minister Imran Khan mocked him for giving a statement which did not clarify anything!
Kate Middleton and Prince William's Visit
Kate Middleton and Prince William's visit to Pakistan wasn't just historic but it also had some really sweet moments. Prince William's sherwani, the rickshaw ride and Kate wearing the traditional attire were all the highlights of this visit. Pakistanis felt nothing but love for the royal couple. There were so many such people too who questioned Pakistani girls for not wearing a dupata when a foreigner of Kate's stature had no issue wearing it. This started yet another debate which also trended on social media.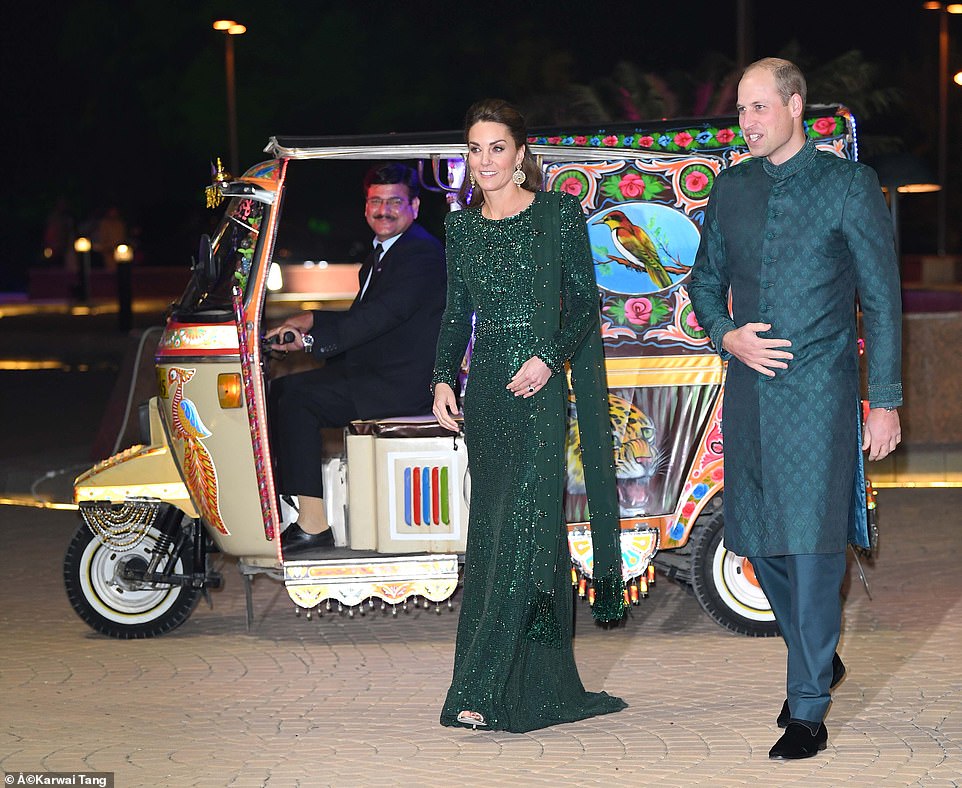 Wiki and Jemima Statement
Jamiat Ulema-e-Islam-Fazl (JUI-F) leader Mufti Kifayatullah took criticism to a whole new level when he made the statement that 'Wiki of Wiki leaks' was Jemima's cousin. He made this statement during a debate on a private TV channel. The social media users had a field day with this statement. Even Jemima responded to it.
مفتی کفایت اللہ: "وکی لیکس والا وِکی کزن ہے جمائمہ کا"

DEAD!! 😂 pic.twitter.com/1IKJ53tG1j

— Azhar (@MashwaniAzhar) November 3, 2019
Peechay Dekho Peechay
Ahmed Shah, the internet sensation gained a lot of popularity last year when the video his teacher made went viral. This year Ahmed Shah was the star in so many Ramazan special shows. He was also invited to other talk shows. One of the videos his chachoo made went viral in which he spontaneously uttered a line "peechay dekho peechay" when he saw a rooster coming. This line went viral in Pakistan and across the border as well.
Haye Haye Mazay
This line by Bhola, the leading character in Ranjha Ranjha Kardi became so popular that even those people who don't watch Pakistani drama found themselves using it. Everyone who used social media this year must be fully acquainted with this line because these dialogues were the most famous from the drama. People used to this line to crack jokes and it was also part of many memes this year.
Chilgoza as Status Symbol
Who would have thought that the price of a specific dry fruit will sky rocket to an extent that it would be considered a status symbol. People sometimes find humor in the most grim of situations. And that is exactly what happened in this case too. The social media users found it funny how valuable chilgozas were and they made the most out of the situation.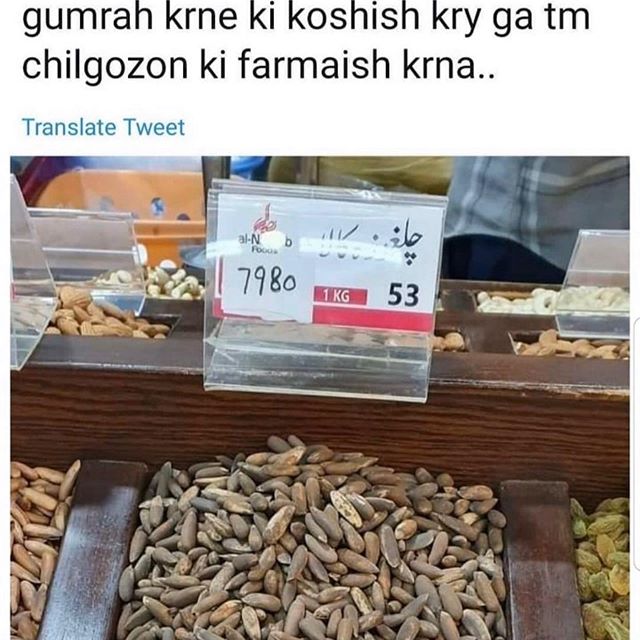 Samina Peerzada Memes
Samina Peerzada's talk show Rewind with Samina Peerzada gained a lot more popularity this year. Samina Peerzada is famous for asking questions from her guest in a specific manner. Her way of asking these questions went viral. Sometimes these questions can also be such that no other host can even think about asking them. Every time something went viral or was trending, Samina Peerzada was in some way part of the memes because of this reason.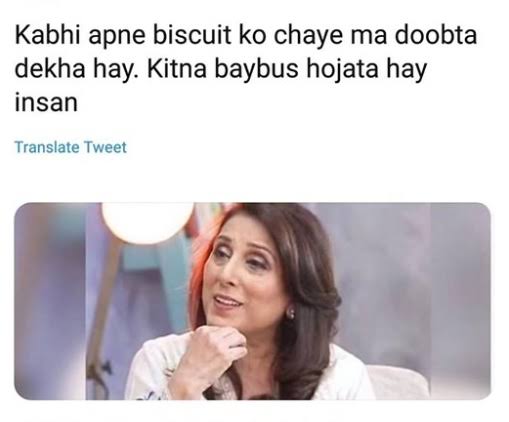 Do Bol OST
Ja tujhe maaf kiya is a line from famous drama serial Do Bol's OST which became really famous on social media. It was also a favorite among tick tock users.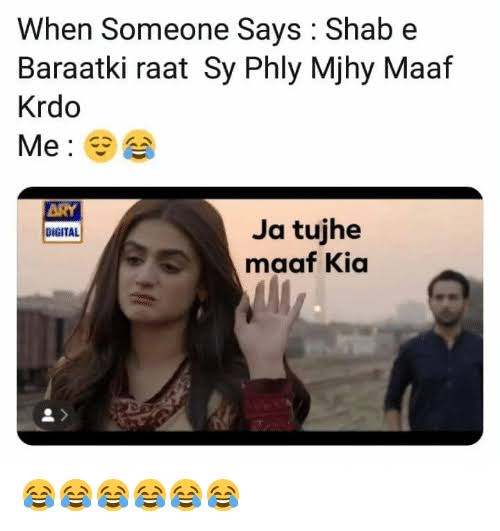 Which viral trends and videos did you take interest in the most this year? Share your thoughts in the comments section below.