Best Dramas Of 2017 – You Should Not Miss – The year 2017 had some brilliant dramas to its credit, which covered different genres and explored something other than the regular family politics. There are many different ingredients which make a drama click with the viewers; a gripping storyline, strong characterizations, impressive performances, sleek direction and good camera work are few of these ingredients. With so many new production houses equipped with the latest technology which are more than willing to invest in these dramas, production values of all the dramas, even the average ones, are almost always up to the mark. Also, great production values cannot make up for the lack of quality in terms of the script, acting and direction therefore these three are definitely the determining factors.
This list contains the names and details of those dramas which ended in the beginning of 2017 and also those which are currently on air. Many of these dramas have only been on air for 10 weeks or so but they clearly have all the ingredients needed to make it to this list.
Here is the list of the best dramas of 2017:
Sang-e-Mar Mar
Writer: Mustafa Afridi
Director: Saife Hassan
Producer: Momina Duraid
Channel: HUM TV
Cast: Noman Ejaz, Sania Saeed, Uzma Hassan, Hassan Noman, Masroor Paras, Mikaal Zulfikar, Kubra Khan, Omair Rana, Syed Tipu Sharif, Kaif Ghaznavi and others.
How often do we get to see dramas like Sang-e-Marmar where every single episode offers so much for the viewers to grasp and absorb. In times like these where Riba is prevalent in our society, Mustafa Afridi took the initiative to showcase what dependence on Riba can do to one's family unit and how it can destroy generations after generations. Sang-e-Marmar was a story of powerful men immune to ruling over each other, some very strong women who despite being in such a male dominant society knew how to fend for themselves and then Sang e Marmar was a story of intense family politics where every single person was affected by the deeds of one another where some were the tyrants and some were victims. It was also a story of revenge which actually showed how one wrongdoing can ruin someone's entire life and how karma dishes out to you what you deserve.
Strong cast and stronger portrayal of characters, exceptional performances, intense emotions, meaningful dialogues and unpredictable yet convincing situations are a few key points that can define the masterpiece known as Sang-e-Marmar. The perfect direction, intense situations, intelligent writing through which the writer stirred the emotions of the viewers made this drama a success and a treat to tune to and there is no doubt about it, that the drama buffs declared Sang-e-Marmar as one of the best dramas of 2017.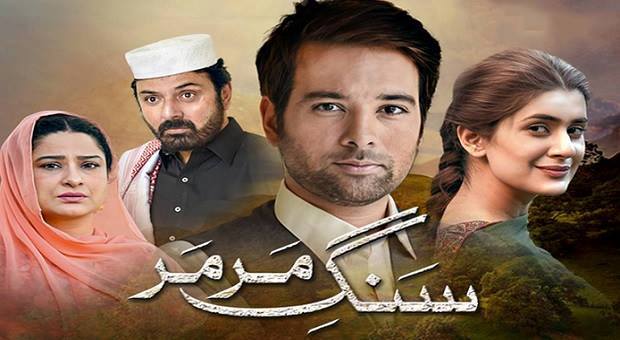 Dumpukht – Aatish-e-Ishq
Writer: Zafar Mairaj
Director: Kashif Nisar
Producer: Moomal Shunaid – Kashif Nisar
Channel: Aplus
Cast: Bilal Abbas Khan, Anjum Habibi, Haseeb Khan, Aamna Malik, Saqib Sameer, Munazza Arif, Sara Baloch, Ibtisam Musa and others.
Dumpukht had a powerful script, an unpredictable storyline and was definitely the kind of drama which keeps the viewers hooked to their television screens. It was also one of those dramas in which all the actors gave phenomenal performances. Nauman Ijaz always gives a faultless performance no matter which role he plays but he was especially impressive as a Pir Habib Ullah who destroys himself and everything around him because he gives into his desires and manipulates those people who have nothing but respect and reverence for him. One aspect of this play which makes it a complete winner is the fact that every single character in this drama has a story to tell, even the supporting characters have an important role to play in the story and their characters are brilliantly etched-out. This drama also has a beautiful OST which has been utilized to the maximum by the director Kashif Nisar.
Those of you who haven't watched this play should watch it for its beautiful characterizations, soul-stirring dialogues and spell-binding performances, you won't be disappointed.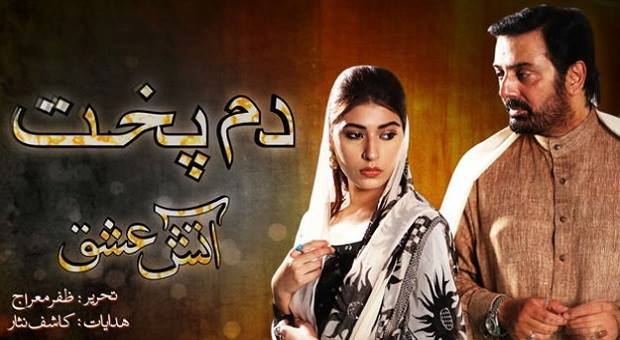 Khuda Aur Mohabbat
Writer: Hashim Nadeem
Director: Syed Ali Raza
Producer: Baber Javed
Channel: Geo TV
Cast: Imran Abbas, Firdous Jamal, Kubra Khan, Saadia Khan, Usman Peerzada, Humayun Ashraf and others.
The second season of Khuda Aur Mohabbat was well-hyped and well-received because those who watched the first season were in love with its story already. This time around the team of Khuda Aur Mohabbat promised the complete story that is why the viewers knew they were in for the ride. Unfortunately, the second part of the story which was something that the viewers wanted to see wasn't tackled properly since it was shot in America and it was obvious that the team had some restraints, they however pulled off the first part of the story to perfection and once again made every single viewer fall in love with the characters of Hammad and Imaan. Khuda Aur Mohabbat was a journey of spirituality, a journey of love, a journey of how a lost soul finds the purpose of his life because he falls in love. The way the writer showed how love for a human being can bring someone closer to Allah was commendable. Imran Abbas's portrayal of Hammad's character was the highlight of this entire drama because he not only breathed life into that character but owned it as well. The supporting cast and characters were beautiful too because they completed this journey and added more charm to it.
Khuda Aur Mohabbat was a beautiful love story with some beautifully embedded messages along the way which were conveyed to perfection. The character of Hammad made everyone fall in love with him where viewers got so emotionally invested that they felt each and every emotion that he went through. It was unfortunate that the second phase of the drama couldn't do justice to the story and characters but they did wrap it up decently. For the very convincing and beautifully executed first phase of the story, Khuda Aur Mohabbat deserves a place in this list of best dramas of 2017.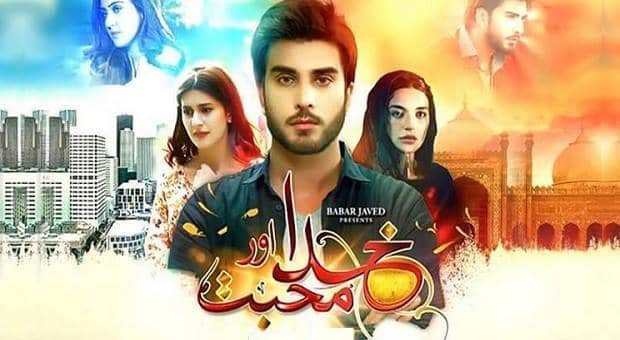 Muqabil
Writer: Zafar Mairaj
Director: Ali Hassan
Producer: Big Bang Entertainment
Channel: ARY Digital
Cast: Asif Raza Mir, Kubra Khan, Mohsin Abbas Haider, Saba Hameed, Saife Hassan, Shaheen Khan, Nadeem Asgher, Sundus Tariq and others.
Drama serial Muqabil was yet another drama this year which attempted to be different and clearly succeeded in doing so. Muqabil was the story of a child abuse victim who decides to take revenge from the person who violated her in her own strange way. It also showed the journey of this victim – how the abuse affects her in the long run and the manner in which she eventually heals. This drama serial was thrilling, for the most part fast-paced and most importantly it had a really strong message. Asif Raza Mir played a role unlike any other he has played before on screen and it goes without saying that he excelled in it every step of the way!! Kubra Khan and Mohsin Abbas Haider's riveting performances coupled with their sizzling on-screen chemistry gave the drama a definite edge. This drama was also a visual treat because of its superb picture quality and its locations, although the entire drama has been shot indoors but the director has shot every scene in such a manner that the colors and the decor gives an otherwise bleak story visually pleasing look.
All those viewers out there who missed this show should watch Muqabil for its unique plot, skillful direction and unforgettable performances.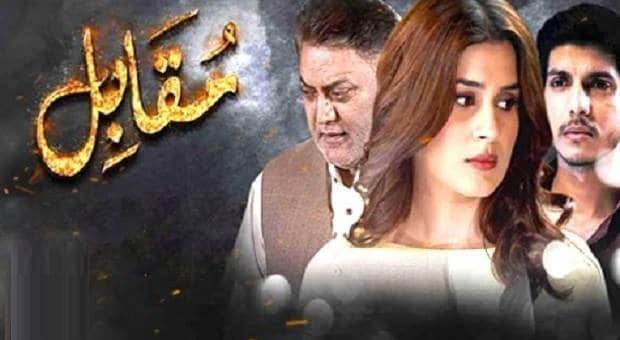 Sammi
Writer: Noor-ul-Huda Shah
Director: Saife Hassan
Producer: Momina Duraid and CCPP
Channel: HUM
Cast: Mawra Hocane, Sania Saeed, Adnan Siddiqui, Rehan Sheikh, Saman Ansari, Bilal Khan, Nadia Afgan, Ahad Raza Mir, Seemi Raheel, Madiha Rizvi, Haris Waheed, Irfan Khoosat, Humera Ali, Noor-ul-Hassan, Kinza Malik, Beena Chaudhry, Malik Raza, Mirza Zain Baig.
Drama serial Sammi was a trendsetter in many ways. It touched a lot of issues which truly matter especially in a time when most dramas focus only on one subject it was a pleasure watching a drama like Sammi which tackled with number of important issues in an effective manner. The writer and director's strong grip on all the tracks and their understanding of all the situations which were shown in the drama was the primary reason why Sammi managed to get all the messages across efficiently. Every single character in this drama was there for a reason, even the negative characters in the story were used by the writer to explain the reasons why some people feel the need to control and oppress others.
Drama serial Sammi is a must-watch because it has a brilliant script which sets all the right precedents, the script has been executed on screen impressively by the director Saife Hassan. Although Mawra Hocane's performance leaves a lot to be desired but this drama overall has a lot of powerful performances to its credit and a solid script.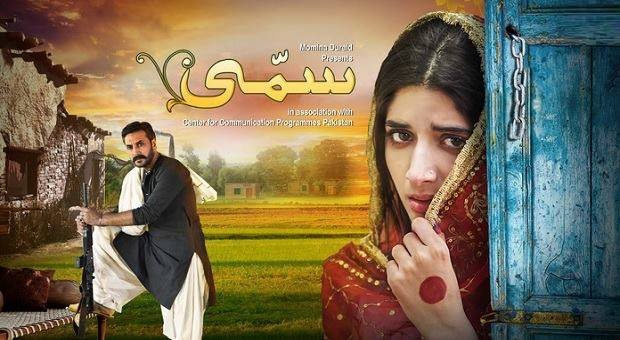 Yeh Raha Dil
Writer: Mustafa Afridi
Director: Siraj ul Haq
Producer: Momina Duraid
Channel: Hum TV
Cast: Ahmed Ali Akbar, Yumna Zaidi, Ayesha Sana, Anum Goher, Azra Mohaiuddin, Arjumand Azhar Hussain and others.
When this drama began, a lot of viewers felt that the story was lifted from Korean drama 'House Full' but as the story of Yeh Raha Dil progressed, despite the similarities, drama buffs fell in love with it because of beautiful and unique characters and their equally amazing chemistry. This drama was light, fun and a true example of what entertainment should be like. Even though by the end, this drama was dragged where a few unnecessary situations were added to prolong it, but it most certainly doesn't take away from the fact that it provided thorough entertainment to the viewers for first 19 weeks without a fault.
The story of how two completely different individuals fall in love was the main plot of Yeh Raha Dil and as the story progressed, the chemistry between the leads made the viewers hooked to this drama because everyone was rooting for Zaki and Hayat. Situational yet perfect comedy, some very witty dialogues and beautifully written characters with unique personalities made Yeh Raha Dil a treat to watch. If we take away the last few episodes away, we definitely can say that it was one of the best dramas of 2017.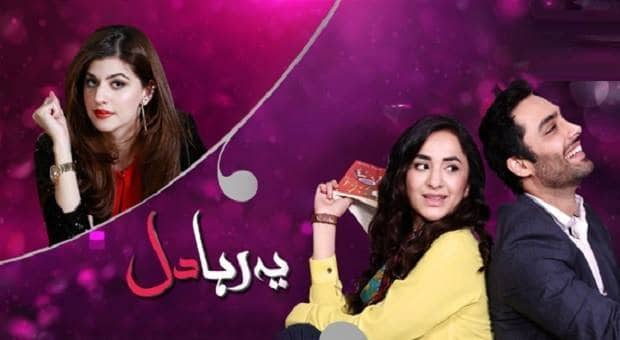 Pinjra
Writer: Imran Nazir
Director: Kashif Nisar
Producer: Twenty Sixth Frame Entertainment
Channel: Aplus
Cast: Yumna Zaidi, Hassan Ahmed, Samina Ahmed, Hassan Niazi, Faiza Gillani, Kiran Haq, Azra Aftab, Daniyal Raheal, Farah Tufail, Sonia Nazir & others.
Pinjra was a heavy-duty drama which depicted the ugly customs and traditions which completely destroy the lives of people who fall prey to them. Pinjra is a must-watch for all those viewers out there who like a heavy dose of reality depicted on screen impeccably by a strong cast. It was also a different take on the custom of Vani which involved a great deal of raw emotions. This wasn't the first time that Kashif Nisar did complete justice to a complicated script by making it come alive on screen in a realistic manner. Imran Nazir's powerful script enacted on screen brilliantly by a team which put in a lot of hard work into making this serial a drama which is bound to transport you to another world which is very different and dark from the one you live in makes this drama one of the best dramas of this year. Yumna Zaidi's impeccable performance is the best thing about Pinjra.
Watch this serial if you are not afraid to see an ugly glimpse of man's monstrous nature. This drama will leave you truly upset but then that is what the makers wanted to achieve! Pinjra was without any doubt one of the finest dramas this year.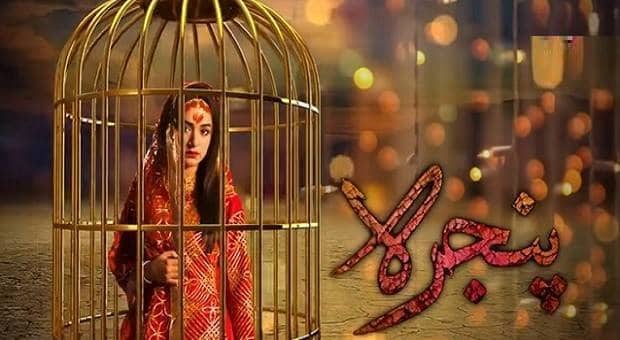 Yakeen Ka Safar
Writer: Farhat Ishtiyaq
Director: Shehzad Kashmiri
Producer: Momina Duraid Productions
Channel: Hum TV
Cast: Ehtashaamuddin, Sajal Ali, Shaz Khan, Ahad Raza Mir, Fazila Qazi, Beenish Raja, Huma Nawab, Shamil Khan, Hira, Mani and others.
Based on the novel Wo Yakeen Ka Safar, Yakeen Ka Safar is a story of two individuals who fight through the hardships that life dishes out to them. A drama which started off on the note of a social issue later turned into a love story is how Yakeen Ka Safar can be described. The first phase of the drama was a reminiscent of Udaari and the second phase reminded everyone of Dhoop Kinare but own its own, Yakeen Ka Safar is currently the most watched and most loved drama of the current lot because of the beautiful chemistry between the main leads and the positive message that the writer has embedded into the story by showing how one strong and self sufficent individual can impact the life of people around her.
Yakeen Ka Safar is basically a journey of a girl who learns through her mistakes, who empowers herself in such a way that she becomes a source of empowerment for others too. This drama definitely didn't have an ideal start and the slow treatment did take away the charm but everything was redeemed once Dr. Asfand and Dr. Zubiya came across each other and their journey began. Scenic locations of Kashmir and calm and soothing feel that this drama makes it a treat to watch. Dr. Asfand and Dr. Zubiya's love story has turned this drama into a talk of the town because after a very long time drama buffs have come across such a beautifully portrayed relationship and for this reason definitely, Yakeen Ka Safar happens to be one of the best dramas of 2017.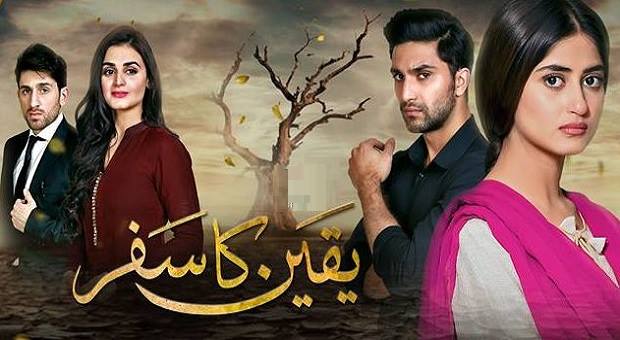 O Rangreza
Writer: Saji Gul
Director: Kashif Nisar
Producer: Moomal Entertainment
Channel: Hum TV
Cast: Noman Ijaz, Irsa Ghazal, Bilal Abbas Khan, Sajal Ali, Omair Rana, Sana Fakhar and others
O Rangreza is a story written with a motive of exposing double standards of our male dominant society. The writer Saji Gul has been pretty open and vocal about his intention behind writing a story like O Rangreza. Vibrant colors, beautiful OST, visually appeasing backdrops and aesthetically perfect frames showcase the amount of hardwork that has gone into this drama. O Rangreza is filled with phenomenal performances where the actors do not allow you to take your eyes off screen.
O Rangreza is a story of a girl who dreams big and dreams everything through her father's perspective but since her father believes in having double standards, that turns out to be the bone of contention between the two. Even though the drama is still on air and it has a lot more in store for us, with the first half of the drama we are pretty convinced that it surely is going to be one of the most memorable and best dramas of 2017. Every single actor in this drama has owned their characters, be it Noman Ejaz, Irsa Ghazal, Sana Fakhar, Sajal Ali or Bilal Abbas Khas, they have elevated the level of this drama and each and every single one of them has contributed towards the final result which is obviously perfect. It is a rarity to see a character like Sassi who is anything but a damsel in distress and with the trend of showing crying and helpless women in our dramas, Sassi comes as a breath of fresh air.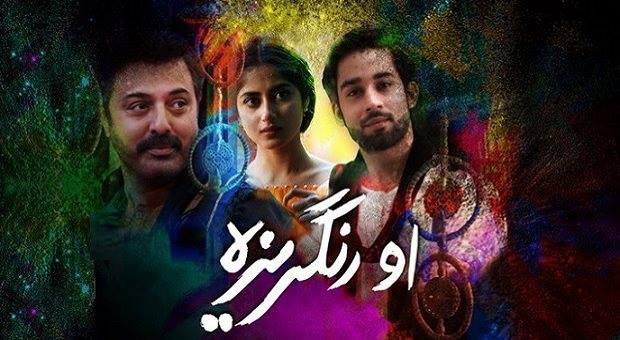 Tau Dil Ka Kya Hua
Writer: Khalil-ur-Rehman Qamar
Director: Shahid Shafat
Producer: Momina Duraid, Tariq Shah, Sana Shahnawaz and Samina Humayun
Channel: HUM
Cast: Sami Khan, Ayeza Khan, Mansha Pasha, Zahid Ahmed, Hajra Yamin, Imran Ashraf, Noor Khan, Hira Hussain, Rehan Sheikh, Usman Peerzada, Behroze Sabzwari, Seemi Pasha, Farah Shah and others.
Tau Dil Ka Kya Hua takes unconventional storylines to a whole new level! This drama is mainly about love, hatred, revenge and relies heavily on complicated relationships. The way all these emotions have been woven together is beyond impressive. The slow pace of this drama and the overall treatment given to it makes it a "leave everything and watch this" kind of a play but only for those viewers who have a taste for the most unusual scenarios which often take you completely by surprise! Apart from the direction which leaves you in awe of the amount of creativity the director has put into every single scene, the mind-blowing dialogues are the main attraction of this drama. Sami Khan, Mansha Pasha, Ayeza Khan and Rehan Sheikh have given some of the best performances of their career in this drama, which is also another reason why this drama made it to the list.
If you want to watch something intriguing and unusual, you should definitely tune into Tau Dil Ka Kya Hua! It is a drama which will demand your undivided attention once you start watching it.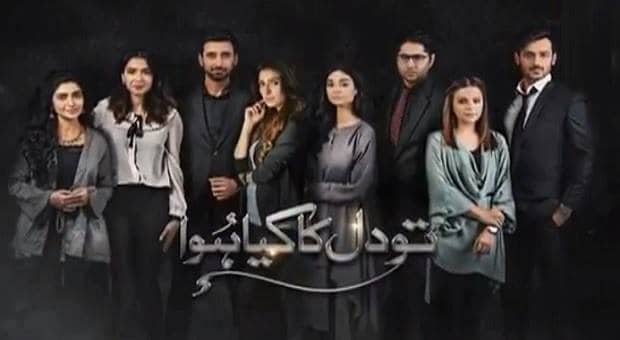 Do share your thoughts about the dramas in the list and don't forget to add to the list! Which drama did you like the best from all these brilliant dramas which aired this year? We would love to hear from you.
PS. The list is in no particular order, the dramas which are currently on air are however at the end.