This year was superb in terms of dramas; the dramas which aired in this year on various channels focused on different topics as opposed to relying solely on done-to-death scenarios. Some of these dramas which were based on fresh ideas were not massive hits but they definitely won critical acclaim and grabbed the attention as well as appreciation of viewers who needed a break from dramas which relied solely on clichés. Pakistani dramas have come a long way; there was a time when people stopped watching these dramas altogether because many Pakistani production houses were copying Indian dramas and losing the essence of Pakistani dramas. We are back in the game with some amazing dramas which the viewers could connect to because of the topics they covered and the manner in which the ideas were executed on screen. This year viewers also watched love stories on screen which were different and appealing. When there are so many dramas being produced in an industry there are bound to be more misses than hits but sometimes the hits are so overwhelmingly impressive that they overshadow those dramas which are dull and monotonous. This was a very positive year for the Pakistani drama industry because it gave rise to a new wave of dramas which dared to experiment. A drama can only be a hit if the entire team associated with that drama manages to do the work assigned to them perfectly. A drama should above all things be entertaining, no matter how powerful the script of a play is if it is not presented on screen in an entertaining way, it is rendered useless. Here is a list of dramas which took entertainment to a whole new level. The list is in alphabetical order. Besharam Written by: Sarwat Nazeer Directed by: Farooq Rind Produced by: Six Sigma Productions Episodes: 24 Channel: ARY Digital Cast: Saba Qamar, Zahid Ahmed, Atiqa Odho, Malik Raza, Shahista Jabeen, Sundus Tariq, Ghana Ali, Mehmood Akhtar and others. Besharam began with a promise of being a unique love story and as the drama progressed, we were shown that the team of Besharam was living upto the expectations of the viewers by fulfilling their promise. Besharam was about two strong and level headed individuals, who broke all the standards of the society in order to prove their love for each other. The note at which the drama began with a rich model getting married to a poor politician was enough for viewers to get hooked but as the journey progressed, it showed all those things that the viewers never imagined and all in a very good way. Almost every single episode of Besharam came with a surprise where when the viewers expected things would go wrong, the writer proved that she had a bigger picture in mind and she was not relying on the typical rating-chipping formulas like making the couple fight and creating unnecessary misunderstandings. In fact, through Besharam, writer gave so many positive messages that caught the viewers off guard because they came in such a way and such a time when the viewers least expected them. These days, where the writers have made us immune to seeing misunderstandings, plannings and plotting, Besharam was a breath of fresh air because it was free of all those clichés. What made Besharam even better was a flawless direction followed by an on-fleek acting and a sizzling chemistry of Zahid Ahmed & Saba Qamar. The depth in the characters and the meaningful conversations were a treat for the fans too. All the supporting actors made their presence felt in the drama but Mehmood Akhtar & Malik Raza stood out the most. The dialogues of the drama were also a bonus point for the viewers because the comic undertone made things even more entertaining.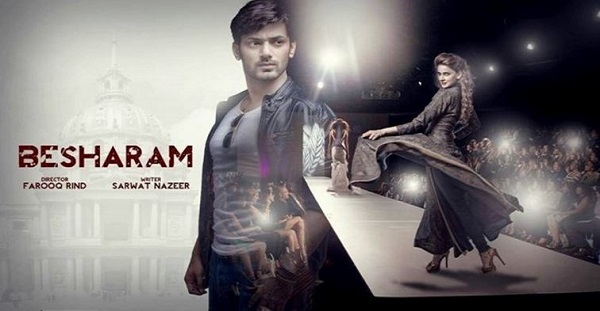 Dillagi Written by: Faiza Iftikhar Directed by: Nadeem Baig Produced by: Six Sigma Plus Episodes: 25 Channel: ARY Digital Cast: Mehwish Hayat, Hamayun Saeed, Saba Hameed, Marium Ansari, Imran Ashraf, Asma Abbas, Uzma Hassan and others. There are very few dramas based essentially on a love story which blow you away completely. The depth in characters, those mind blowing dialogues, perfect casting and Nadeem Baig's exceptional direction made Dillagi the best drama of 2016 which turned out to be a lot more than just another love story. Mohid's character gave Hamayun Saeed a new identity and Anmol turned out to be one-of-a-kind heroine who will be remembered for a long time. Mehwish Hayat owned her role as Anmol and the sizzling on-screen chemistry between the leads coupled with the unusual dynamics between them made this drama wholesome entertainment which kept the viewers enthralled throughout. Dillagi did not only have powerful dialogues but some exceptionally strong supporting characters which made this drama stand out in the crowd. Award-winning performances by Saba Hameed and Imran Ashraf made these characters even more appealing. Dillagi was also one of those dramas which gave rise to some very interesting debates because the characters and the happenings gave viewers tons to talk about. Refreshing, unpredictable and unforgettable, Dillagi and its characters will remain in our minds for a very long time.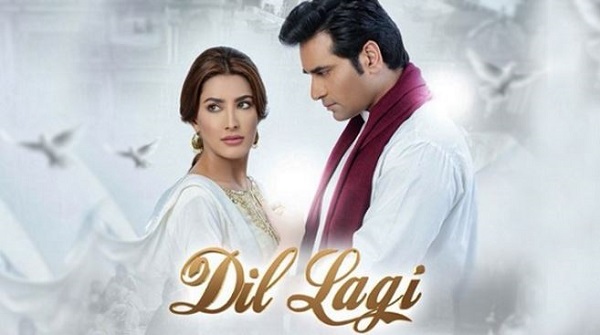 Mein Sitara Written by: Faiza Iftikhar Directed by: Seema Taher Khan Produced by: TV One Episodes: 30 Channel: TV One Cast: Saba Qamar, Mikaal Zulfiqar, Aisha Gul, Meera, Hassan Ahmed, Adnan Shah Tipu, Rashid Farooqui and others. Mein Sitara was one of the most impressive yet the most underappreciated dramas of 2016. It had a strong and coherent narrative backed by some of the most compelling performances of this year. Mein Sitara covered many decades of Pakistani film industry by telling the story of a girl who was abandoned by her parents and ended up becoming an actress. Sitara's character and her story were achingly poignant. Writer and director's clear-cut vision and mind-blowing performances made this drama one of the best dramas of 2016. Different eras of the film industry were translated on screen faultlessly. Saba Qamar breathed tangible life into Sitara's character by owning it completely. Aisha Gul and Meera were two actors who got noticed for their exceptional performances in the dramas. This drama can easily be termed as a classic for variety of reasons. The most important reason being that it kept its viewers looking forward to more for more than 30 weeks.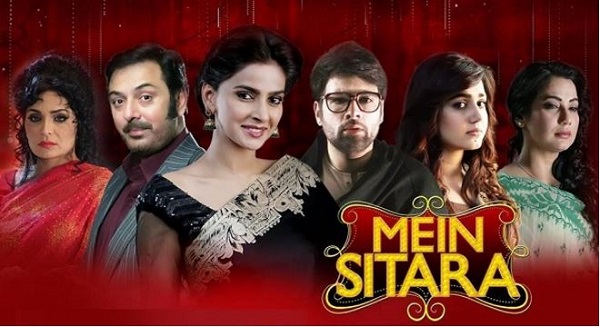 Preet Na Kariyo Koi Written by: Amna Mufti Directed by: Ehtashamuddin Produced by: Moomal Duraid Episodes: 19 Channel: HUM TV Cast: Irfan Khoosat, Naghma Begum, Rehan Sheikh, Hassan Noman, Hira Mani, Ahsan Khan, Mira Sethi, Noor Khan and others. Preet Na Kariyo Koi happens to be one such drama which was enticing, captivating and unpredictable right till the end but sadly, it didn't get the limelight that it deserved. This drama came at such a time where every other drama was showing weak women that is why seeing Goshi's character was a breath of fresh air. It was a story of unconventionally manipulative girl Goshi who amends situations to benefit herself the most but then comes a time in her life when her love teaches her all those lessons she had never imagined, but right till the end, after so many years of suffering, Goshi proves that she knew the value of love by sticking with her decision. Preet Na Kariyo Koi had a very different plot but the way the writer etched out the characters and the director executed everything with a lot of detailing turned it into a beautiful journey. It was one such drama which did everything right, from characters to their egos to their sufferings and in the end, their rewards. It was actually quite interesting to see a strong character like Goshi emerging even stronger by the end of her trials and tribulations and proving everyone that despite a lot of hardships, she never once regretted marrying the love of her life. This was the first drama of Hira Mani as a main lead and she owned her character convincingly. Hira made it hard for us to imagine any other actor playing the character of Goshi to perfection. As much as it was heart warming to see Irfan Khoosat and Naghma Begum play the overly concerned parent & aunt to Goshi, Rehan Sheikh made his presence felt in this drama too. Hassan Noman was another actor who stole the show with his perfect portrayal of a Kashmiri guy from interior Lahore. This was probably the first project of Ahsan Khan in which he played a role different to all of his previous roles and he nailed it. The direction & colorful backdrops, which brought the essence of Lahore City on screen also contributed in making this drama worth a watch.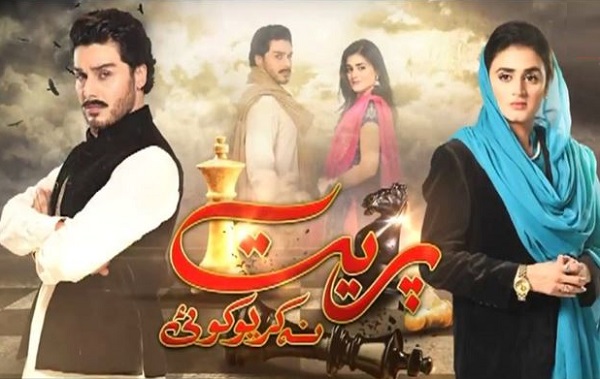 Tum Yaad Aye Written by: Naila Ansari Directed by: Aabis Raza Produced by: Big Bang Productions Episodes: 27 Channel: ARY Digital Cast: Sehar Afzal, Sania Saeed, Nadeem Baig, Agha Ali, Muneeb Butt, Erum Akhter, Umer Sultan, Asim Azhar, Diya Mughal, Nida Mumtaz, Ayesha Gull, Moomal Khalid and others. Tum Yaad Aye was the only good drama Big Bang Productions had to its credit this year. Tum Yaad Aye was primarily a story relationships and the beauty of this drama lied in the fact that the writer did not rely on unrealistic or over-dramatic twists and turns to keep the viewers engaged. Another aspect of this drama which made it a must-watch was the fact that all the characters in the story were beautifully etched-out and while their relationship with each other was rather complicated at times but the emotional connection between them always overshadowed these complications. Zainy's character wasn't anywhere near perfect but it was appealing in its own way. Viewers got a chance to see a heroine who wasn't holier-than-thou but her character made perfect sense. Agha Ali and Seher Afzal played their roles exceptionally well and the chemistry between these actors made their scenes a treat to watch. Sania Saeed, Erum Akhtar, Nadeem Baig and Moomal Khalid gave some very steady and impressive performances, making this drama one of the best ones of this season. Unpredictable, emotional, well-thought-out and brilliantly directed, Tum Yaad Aye truly deserves to be in this list.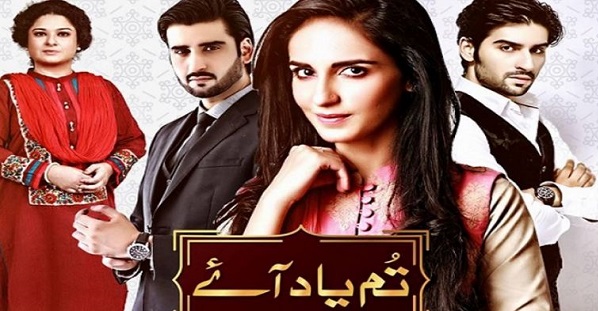 Udaari Written by: Farhat Ishtiaq Directed by: Mohammad Ehteshamuddin Produced by: MD Productions & Kashaf Foundation Episodes: 25 Channel: HUM TV Cast: Ahsan Khan, Urwa Hocane, Farhan Saeed, Sammiya Mumtaz, Bushra Ansari, Hina Altaf, Laila Zuberi, Rehan Sheikh, Behroze Sabzwari, Malika Zafar, Haris Waheed, Saife Hassan, Areesha Ahsan (child star), Saad (child star) and others. Udaari can easily be termed as a ground breaking drama serial not only because it dealt with a sensitive and tabooed topic but also because it dealt with it intelligently while keeping the sensitivities of the viewers in mind. Udaari's script was bold and powerful. The viewers who were tired of watching dramas which did not empower the victims but shamed them saw a ray of hope in Udaari. It proved that there were writers and producers out there who understood what kind of a message a drama like Udaari should be conveying to the viewers. The best aspect of this drama was that although it dealt with a terribly painful issue but it managed to do so without getting too dull and depressing. The team of the drama made sure that the viewers saw some light moments in between. This was another drama in which some exceptionally talented actors got to showcase their strengths because they were not typecast in Udaari. Ahsan Khan was one such actor who nailed his character as a pedophile. This was a turning point in Ahsan Khan's career because he has never been seen in such a character before. He has played negative characters before but never one as impactful as that of Imtiaz. Urwa Hocane was also shown in a different avatar in this drama. Bushra Ansari, Farhan Saeed and Hina Altaf also got an opportunity to put their acting skills to good use in drama serial Udaari. Endearing, refreshing and impactful, Udaari deserves to be appreciated and recognized.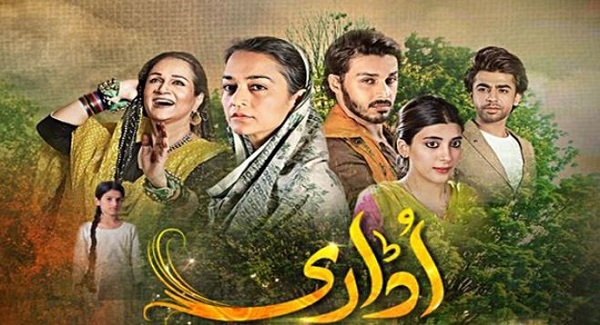 So, here is the list of The Best Dramas of 2016 and a little reminder that most of the dramas in this list were aired on ARY Digital which makes it a clear winner. HUM's strategy of relying on star power more than strong scripts failed to make most of their dramas stand out. Do share your thoughts about the dramas in the list and feel free to add more names. We look forward to your input. Fatima Awan & Zahra Mirza Note: This list contains dramas which ended in 2016. The dramas that did not end in 2016 will be covered in the list of 2017.