Best Pakistani dramas of 2018 that should not be missed are all those dramas which had the best script and were executed equally well on screen. This year we saw quite a few ground-breaking dramas on Pakistani television channels. These dramas were widely appreciated, others got critical acclaim but failed to win over the masses perhaps because they were distressing and did not sugarcoat reality. This year also marked the comeback of family dramas which was truly refreshing.
We truly appreciate all the hard work the teams of these best Pakistani dramas put in order to make them a success and a special thanks to all those producers who dared to be different and explored different genres, giving the viewers something unique to tune to.
Here is the list of the best Pakistani dramas of 2018:
Aangan
Writer: Faiza Iftikhar
Director: Qasim Ali Mureed
Producer: Six Sigma Production
Channel: ARY Digital
Cast: Qavi Khan, Samina Ahmed, Noor ul Hassan, Irsa Ghazal, Iffat Omar, Hassan Ahmed, Paras Masroor, Uzma Hassan, Mansha Pasha and others.
Aangan can easily be termed as the best Pakistani drama of the year. It is one such drama that turned out to be everyone's cup of tea because of the story and content it had to offer. Faiza Iftikhar penned down the story of every single Pakistani household that is why it turned out to be the favourite drama of all those viewers who tuned to it. Aangan can be summed up as a story of a huge Punjabi family sticking together through tough times & at times falling apart only to get back stronger than ever before. Aangan had everything to offer; from beautifully relatable characters to comedy, to social messages that were conveyed brilliantly and some emotional moments – it was like living a journey with all those beautiful people and that is why Aangan deserves to be labelled as one of the best dramas of 2018.
Aangan turned out to be a huge hit and probably one such drama that struck a chord with the masses because it showcased the reality in such a way that resonated with everyone. Brilliant performances by all the actors and the way they carried out their characters made everyone not only fall in love with them all but also form such a connection that the viewers laughed when they laughed and cried when they did. Abba Jee, Zaitoon Bano, Sajjad, Hajra, Laila, Rubina, Zahid and Shaina are some of the most memorable characters of Aangan.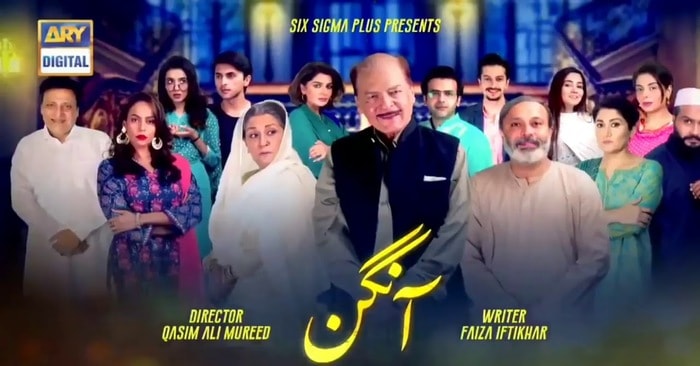 Dar Si Jati Hei Sila
Writer: Bee Gul
Director: Kashif Nisar
Producer: Momina Duraid (MD Productions)
Channel: HUM
Cast: Noman Ijaz, Yumna Zaidi, Saman Ansari, Sakina Samo, Saleem Sheikh, Aamna Malick, Usama Tahir, Kiran Haq and others.
Dar Si Jati Hei Sila was powerful, hard-hitting, relevant and definitely the kind of drama which educates and engages at the same time. It focused on many social issues from the complications arising from arranged marriages to the limitations and drawbacks of a joint family system. This drama artfully and unapologetically highlighted many important issues which are most often brushed under the carpet or are not dealt with too seriously. The best part of this drama was that it had so many important messages for the victims as well as for the abusers! The writer Bee Gul's layered and meaningful script coupled with Kashif Nisar's immaculate direction and some of the most impressive performances by all the actors involved made this drama one of those very few plays this year which had a lasting impression.
Noman Ijaz outshined in a negative role like never before, Yumna Zaidi's performance throughout was extremely impressive, Saman Ansari translated a challenging character superbly on screen. Kiran Haq, Sakina Samo, Aamna Malick, Sheikh Mubashar and Usama Tahir were absolutely brilliant in this show. Dar Si Jati Hei Sila was Thought provoking, gripping, intense and disturbing – definitely one of the most impressive dramas this year!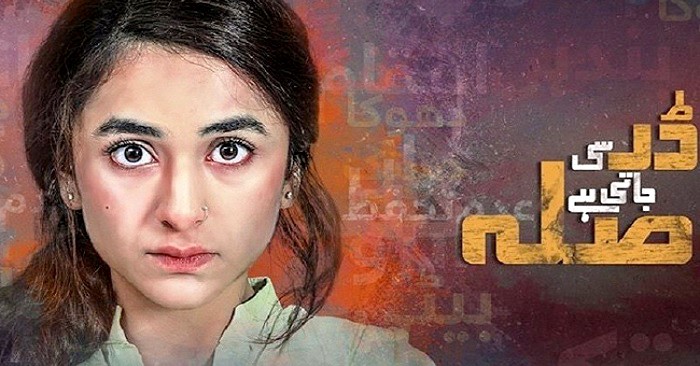 Khudgarz
Writer: Rida Bilal
Director: Yasir Nawaz
Producer: Six Sigma Plus & Next Level Entertainment
Channel: ARY Digital
Cast: Amina Sheikh, Syed Jibran, Sami Khan, Mansha Pasha, Salman Saeed, Ghulam Mohhiuddin, Shaheen Khan, Yasir Nawaz and others.
Khudgarz is one such drama that gives you a multi-dimensional insight into human emotions. Khudgarz happens to be a story of revenge and redemption, from being lost and bitter to finding a purpose and being on a journey of self-discovery, from having extreme hatred to experiencing what it is like to selflessly love people. Khudgarz had so much to offer and despite being a little different than what the viewers are usually used to watching, this drama rightfully garnered recognition because of the way it was executed. Rida Bilal wrote the characters in such a way that the viewers had never seen before, Yasir Nawaz directed it in such a way that turned this script into a masterpiece.
Khudgarz was a melodrama but strong female characters and their bonding which selflessly tied them together was one of the most refreshing aspects of it. Khudgarz also showed that even in an arranged marriage, a couple can fall in love and lead a happy life. This drama had characters that touched our hearts and lead such a journey that struck a chord. Amina Sheikh, Syed Jibran, Sami Khan & also Mansha Pasha got to show their talent like never seen before. Intense acting elevated the level of this drama a couple of notches. Also, a short but very special character of Omar played by Yasir Nawaz was also a treat for the viewers because through his character, the writer touched to hearts of viewers and made soul-searching a little easier. Watching Khudgarz was an experience within itself and that is why, it is rated as the best drama of 2018!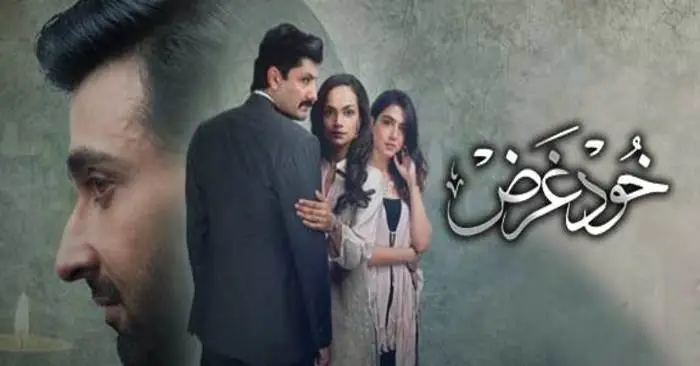 Suno Chanda
Writer: Saima Akram Chaudhry
Director: Aehsun Talish
Producer: Momina Duraid (MD Productions)
Channel: HUM
Cast: Iqra Aziz, Farhan Saeed, Nadia Afghan, Samina Ahmed, Adnan Shah Tipu, Farah Shah, Farhan Ali Agha, Sohail Sameer, Sami Khan (child star) and others.
Suno Chanda was a delightful, entertaining and gripping Ramazan special show. The overall concept of the show was somewhat like Aangan but unlike Aangan, it did not have a lot of underlying messages and was pure entertainment. Jiya and Arsal , the main protagonists, were the primary attraction of the show. Farhan Saeed and Iqra Aziz's on-screen chemistry and the way their narrative had been penned down as well as executed made their story a delight to watch. The witty and humorous script made every episode a must-watch. For the first time a child playing a comic role in such a serial got a great deal of attention and appreciation. The child star Sami Khan who played DJ's role in the show simply nailed his character. This drama also had a beautiful OST which was just as delightful as the drama itself.
Suno Chanda was a nice break from all those comic drama serials which rely heavily on cheap comedy. It was witty, hilarious, involving and if you haven't watched it yet, you must tune into it right now!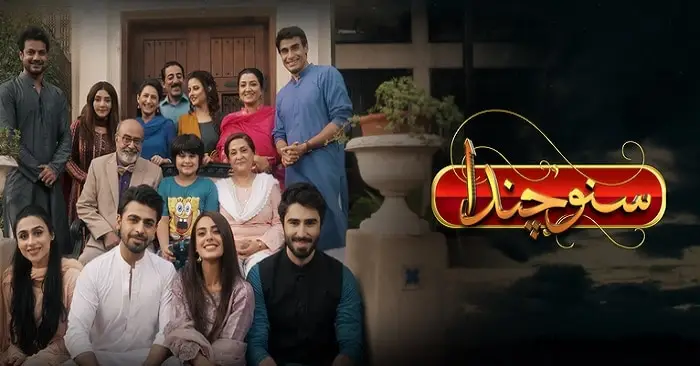 Aakhri Station
Writer: Amna Mufti
Director: Sarmad Khoosat
Producer: Kashf Foundation & Khoosat Films
Channel: ARY Digital
Cast: Sanam Saeed, Eman Suleman, Nimra Bucha, Malika Zafar, Ammara Butt, Anam Goher, Sara Khawaja, Razia Malik, Mikaal Zulfiqar, Tipu Shah, Sarmad Khoosat and others.
Aakhri Station was deep, meaningful and just plain beautiful! Everything about this drama was brilliant right from the get-go. It was a relatively short play which was meaningful, deep as well as gripping. Once you start watching this show, you won't be able to stop! It gives hope and educates at the same time. The OST of this drama is equally impressive. It is yet another feather in Kashf Foundation's cap. Amna Mufti's script is compelling and all-encompassing.
Aakhri Station was a mini-series which did not only highlight the problems faced by women in a male dominated society which thrives on suppressing women but also showed how they eventually empower themselves. Aakhri Station is the story of seven women who meet by chance and end up finding out that they have a lot in common. Although the odds are against these women but they are strong and eager to fight their battles. Amna Mufti's beautiful script got the perfect treatment which resulted in a drama which can easily be called a masterpiece. If you did not get a chance to watch this show before, do watch it online, you will not be disappointed.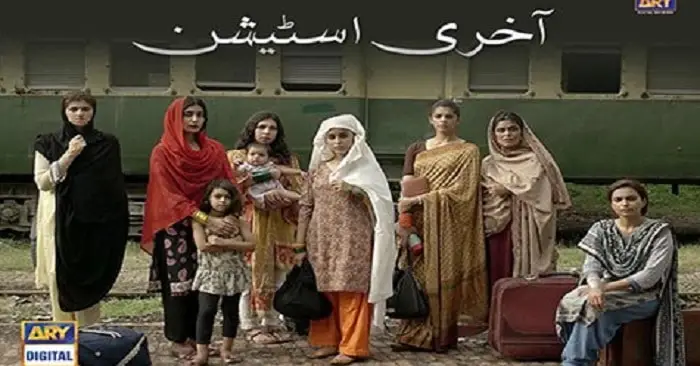 Zun Mureed
Writer: Amna Mufti
Director: Ahmed Kamran
Producer: Moomal Entertainment
Channel: HUM
Cast: Nadia Khan, Omair Rana, Shamim Hilali, Hina Bayat, Khalid Anum, Aisha Gul and others.
Zun Mureed was a different journey altogether, this was the first time that a writer attempted and succeeded in shedding light on the issue that making laws is not enough, ensuring that they get implemented swiftly and most importantly changing the mindset of the people is the biggest challenge. The main protagonist Tabbasum's journey throughout showed that she had more critics than supporters. On the other hand, there were so many people who endorsed what her husband Sajjad did. There was an important message for the men in this drama too and perhaps one which was not that easy to accept which is why this drama was criticized a lot too! One of the most important messages in this drama was that women too should be respected and that women can also get hurt or offended just as easily as men do! Relationships come first and ego comes second, if people start sacrificing their relationships to satisfy their egos than the fate which awaits their children was clearly shown in this drama.
Zun Mureed was truly groundbreaking in more ways than one. It was progressive unlike many other dramas which continue to promote clichés and stereotypes. Nadia Khan's weak performance was the biggest flaw in the play but all the other actors played their respective roles superbly. Zun Mureed was appreciate by all the receptive viewers out there who wanted something more than just entertainment from a television show.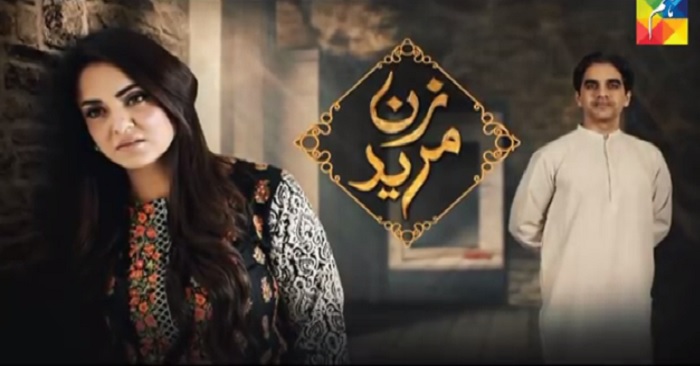 Visaal
Writer: Hashim Nadeem
Director: Ali Hassan
Producer: Big Bang Entertainment
Channel: ARY Digital
Cast: Zahid Ahmed, Saboor Ali, Hania Amir, Firdous Jamal, Tahira Imam, Touqeer Nasir, Saife Hassan and others.
Visaal was a unique story of a con man but it just didn't end there as the writer took the viewers through his life, his background, his thought process and everything that he planned and plotted. Visaal was also a story of jealousy and hatred, followed by the severe consequences that people had to face because of someone else's mistake. It is not too often that Pakistani drama buffs get to see stories like Visaal where unconsciously everyone wanted things to work for a con man because despite being one, his clear conscience could be totally seen and that made everything very interesting. Visaal's script was different because it showed everything in a very matured manner.
Visaal had characters that were layered and it was fun exploring them. A touch of comedy along with some superb performances by Zahid Ahmed and Saboor Ali made Visaal a drama to remember. It is commendable how the writer didn't just create a basic love-triangle, in fact he added so much depth in each and every scenario that it made everything quite intense. Even though the character of a female lead played by Hania Amir was weak and nothing special, Saboor Ali took the front seat and Zahid Ahmed carried the entire drama on his shoulders.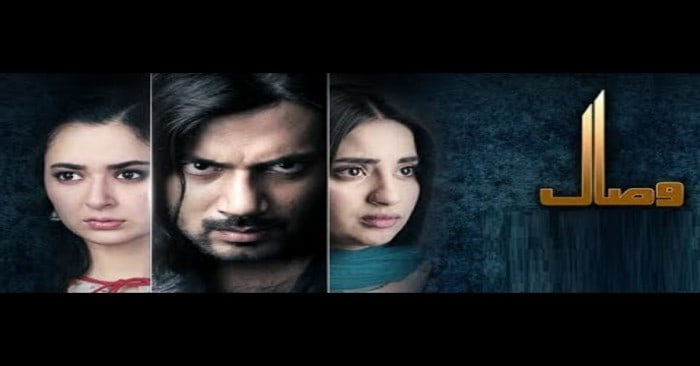 Belapur Ki Dayan
Writer: Inam Hasan
Director: Saife Hasan
Producer: Momina Duraid (MD Productions)
Channel: HUM
Cast: Amar Khan, Sarah Khan, Usama Tahir, Shakeel, Irfan Khoosat, Adnan Siddiqui Umer Naru, Ismat Zaidi and others.
Belapur Ki Dayan was the perfect combination of horror and suspense, it was the kind of drama that kept you at the edge of your seats. Saife Hasan's skillful direction, the excellent work done by the director of photography and a story which had tons of surprises are few of the reasons why this drama was one of the best dramas of 2018! The overall setting of the play was also perfect, the location couldn't have been better. The strong attention to detail gave every scene a realistic touch.
The past and the present scenarios were seamlessly woven together in the drama. The performances were convincing and the execution couldn't have been better. This show set the standard high for horror shows and was one of the best from this genre in 2018.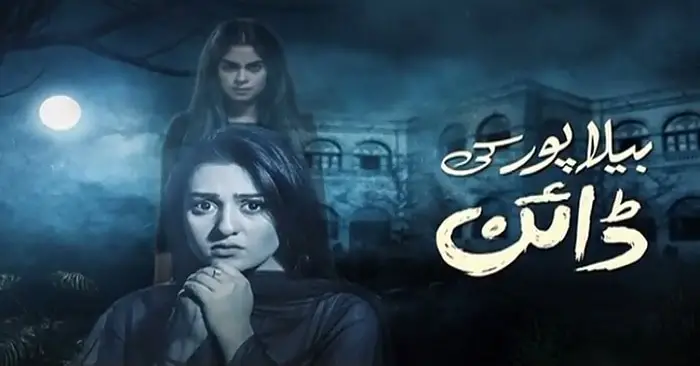 Nibah
Writer: Radian Shah
Director: Aabis Raza
Producer: Big Bang Entertainment
Channel: ARY Digital
Cast: Aamina Sheikh, Asif Raza Mir, Savera Nadeem, Anzeela Abbasi, Abdul Ahad Khan, Sundas Tariq, Amir Qureshi and others.
Drama serial Nibah was a remake of an old classic Aanch. Making a remake of a classic is always a risky affair but this one surely fit the bill. Nibah can easily be termed as a more improved and polished version of the original drama. Unlike Aanch, the characters in Nibah were not black and white. The biggest difference between the two serials was that in Nibah, the entire blame was not put on the woman! Nibah was one of the very few dramas this year which you could tune into at 8pm and enjoy watching it with your family. Aamina Sheikh's performance was the highlight of this drama and the nuanced characters were the main attraction. It is always a treat watching Asif Raza Mir perform and in this play it was even more so because he played the role of a flawed, broken and sensitive man.
This drama covered the journey of two mature people who were tied in a difficult marriage. It explored how sometimes when fate is against you, it takes patience and perseverance to ultimately get through.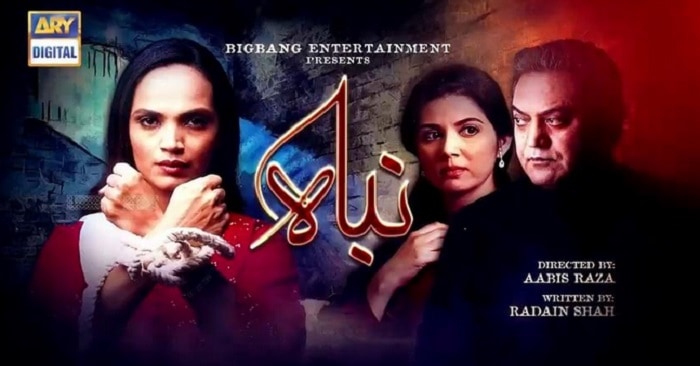 Meri Guriya
Writer: Radain Shah
Director: Ali Hassan
Producer: Big Bang Entertainment
Channel: ARY Digital
Cast: Mohsin Abbas Haider, Sonya Hussyn, Sania Saeed, Sajid Hassan, Ayesha Khan (Senior), Faris Shafi and others.
Meri Gurya is in this list because it is not like the other dramas which dealt with child abuse in the recent past. This one shows how the mind of a child rapist and murderer works and the way he operates. It also shows how important it is for the victim's family to fight for justice in whatever way possible and never give up. The educational value of this drama cannot be overlooked. It is also gripping and disturbing at the same time. There are times when you feel that the writer has taken inspiration from Udaari too but overall the final product is nothing short of impressive. It has powerful characters, a solid storyline, immaculate direction and most importantly some of the most strong female leads we have seen in recent times.
Mohsin Abbas Haider's performances makes you forget about Joi and even Imtiaz from Udaari. Dabeer's character is the most evil and darkest character we have seen in a Pakistani dramas. Sania Saeed and Sonya Hussyn both are absolutely brilliant together as well as individually.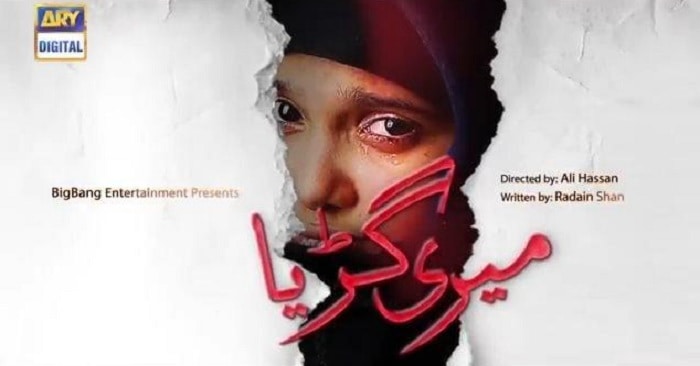 Lashkara
Writer: Zafar Mairaj
Director: Kashif Nisar
Producer: Six Sigma Productions
Channel: ARY Digital
Cast: Imran Ashraf, Ushna Shah, Mohsin Abbas Haider, Noor ul Hassan, Saba Faisal, Saba Hameed and others.
Lashkara was a story revolving around a beautiful girl Bubbly who is the centre of everyone's attention but unfortunately, her life turned out to be anything but beautiful. This drama started off on a lighter note but took a turn and then it was made obvious that the story had much more to it and the writer wanted to touch and explore a completely different subject altogether. It was interesting to see that in the initial phase of the drama, no one could actually figure out that Lashkara's story was going to touch upon the subject of acid attack and its victims. The way the director and the actors tackled the story of Lashkara made it a very interesting drama because it didn't deal with the subject of acid attack in a typical manner and prepared a ground intelligently right from the beginning about what was yet to come.
Lashkara happened to be a drama that had so much to its credit – phenomenal performances by every single actor as well as supporting actors, intelligent direction with some brilliant camera work and amazing aesthetics. Even though Lashkara did not get the recognition and attention that it deserved, due to a different story and unique execution, it definitely was one of the best dramas of 2018.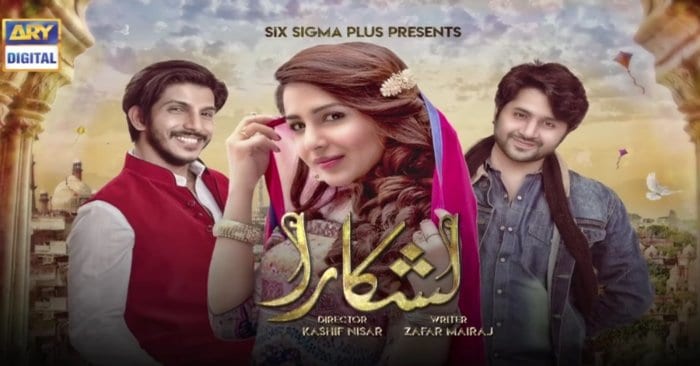 So, this was the list of Best Pakistani Dramas of 2018. We believe ARY Digital definitely won the race this year by giving the viewers some amazing dramas consistently. Please feel free to add to the list and share your perspective.
PS. The list is in no particular order, the dramas which are currently on air are however at the end.