Pakistani drama industry is thriving and producing more dramas than ever before. This is the reason why every season, the viewers get to see some great as well as some not so great dramas. A good storyline, interesting and layered characters along with powerful direction help in making any drama successful. It is very easy for the drama makers to bring similar sort of dramas to the forefront, that is why, those dramas which have something different to it end up standing out more and doing well in terms of popularity.
Let's take a look at few best Pakistani dramas that are currently on air:
Alif
Writer: Umera Ahmed
Director: Haseeb Hassan
Channel: Geo Entertainment
Cast: Hamza Ali Abbasi, Sajal Aly, Manzar Sehbai, Kubra Khan, Ahsan Khan, Saleem Mairaj, Lubna Aslam and others.
Alif is one such drama that is a must watch. Unique storyline covering the day to day struggles of believers, rediscovering the faith and connecting with the Creator through tests and trials happens to be the theme of Alif. The way the story of Alif has been elaborated makes it a treat to watch for the viewers. Every single scene has been beautifully put together and there is so much detailing that has been added which makes Alif a unique experience to tune to. Umera Ahmed has given her beautifully written characters some very thought provoking dialogues, which happen to be one of the best aspects of this drama. The factor that works the most in order to make Alif such a popular drama is that every character seems relatable and realistic. This is the reason why audiences are being able to connect with these characters on an emotional level. As much as Alif has been a work of art in terms of story-telling, the direction is on par and the actors have literally breathed life into all these characters. All those who have not watched Alif should wait no further and tune to it because they will not regret it one bit.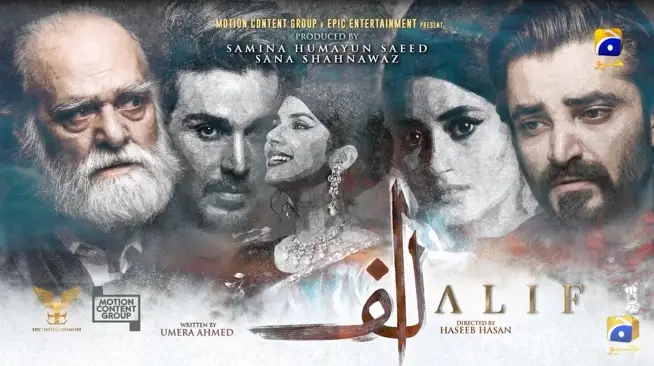 Ehd e Wafa
Writer: Mustafa Afridi
Director: Saife Hassan
Channel: Hum TV
Cast: Ahad Raza Mir, Ahmed Ali Akbar, Wahaj Hussain, Osman Khalid Butt, Alizeh Shah, Zara Noor Abbas, Vaneeza Ahmed and others.
Ehd e Wafa is definitely one of the best dramas on air right now. The setting and the storyline covering the lives of 4 young boys sets it apart and is enough to make it unforgettable. It has been a long time that the Pakistani drama viewers got to see something as refreshing and new as Ehd e Wafa because it does not deal with the typical issues such as mazloom aurat and zalim saas saga. Ehd e Wafa set the mood right for the viewers from the very first episode and now it is at such a stage where it has imparted a lot of great messages along the way for the youngsters. The fact that it covers the lives of young boys who step into their practical lives, it has not only targeted that demographic but has also inspired the fans and viewers to pursue their dreams and give their best. Pakistani drama buffs are definitely in for a treat week after week while watching Ehd e Wafa because every episode brings in something new with it. This drama has all the elements to it, be it drama, emotions, love, friendship, commitment and honesty required to approach the professional life. One of the selling factors of this drama was its association with the Army, however as the story has progressed, it has covered a lot more fields such as media, politics and bureaucracy, which is what makes it a wholesome package and offers so much to the viewers.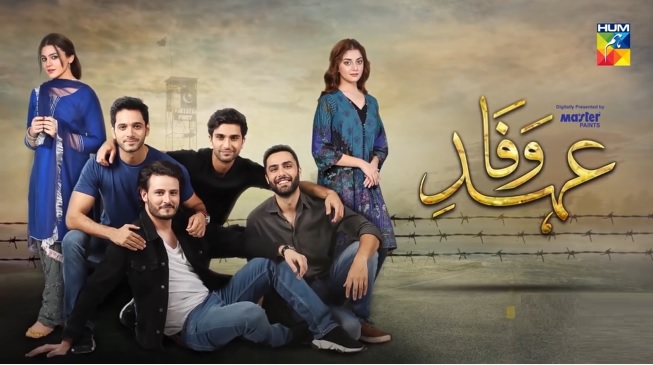 Ye Dil Mera
Writer: Farhat Ishtiyaq
Director: Ahsan Talish
Channel: Hum TV
Cast: Ahad Raza Mir, Sajal Aly, Adnan Siddique, Rabia Butt, Paras Masroor, Natasha Hussain and others.
It is a fact that Ye Dil Mera has had directorial flaws to its credit, however, the writer Farhat Ishtiyaq most certainly has written the kind of script which is not only different and also showcases the lives of people struggling with Post traumatic stress disorder (PTSD) in a very convincing manner. Ye Dil Mera definitely needed a director with the vision to approach it the way it deserved to be in order to make it a lot more realistic and convincing but that did not turn out to be the case. However, it can not be taken away that the overall drama is definitely interesting because it explores the genre which is rarely brought to our TV screens. The writer has done a brilliant job of adding so many layers into the male protagonist. The element of thrill and suspense in Ye Dil Mera also makes it interesting and leaves the viewers guessing as well as looking forward to the next episode. Every single episode may have its directional and continuity issues, but it still succeeds in gripping the interest of the viewers. The story of a young boy witnessing the murder of his family and him coming back to avenge their death makes it a very interesting plot. The way Amaan trapped Meer Farooq through Ana was quite a ride and now it is left to be seen how he will unravel the rest of his plans. Ahad Raza Mir and Sajal Aly's pairing as well as their phenomenal acting also adds a lot more weightage to this drama.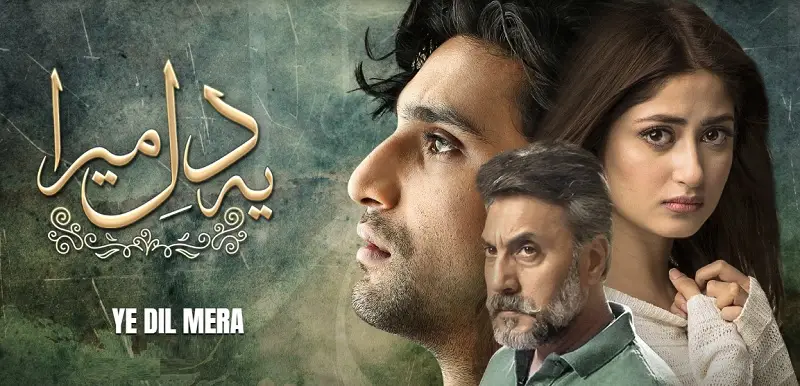 Deewangi
Writer: Sadia Akhtar
Director: Zeeshan Ahmed
Channel: Geo Entertainment
Cast: Danish Taimoor, Hiba Bukhari, Mehmood Aslam, Nida Mumtaz, Noor ul Hassan, Parveen Akbar and others.
Deewangi can be termed as a feel good drama. The story definitely takes inspiration from the Korean Cheabol dramas where the male lead is a millionaire and belongs to a family with sound financial status. However, the girl hails from a humble background but is self-assured and self-sufficient, so much so that she has never paid heed to cutting the corners and has this immense belief in herself. Deewangi has a good vibe to it because it has been directed in such a way. The story seems simple and one-dimensional, however the drama has come to such a stage now where a drastic twist awaits the viewers and they are still guessing about who could be responsible for whatever happened with Nageen. It is interesting that a drama which started off as a simple love story has now turned into something different and has an element of suspense to it. The love story of Sultan and Nageen is definitely one of the best aspects of this drama and makes the viewers feel warm and fuzzy at the kind of clean romance that has been shown between the lead pair. The execution, the story and the characters of Deewangi are sorted and have a clarity. Deewangi definitely happens to be a light-hearted entertainment with its fair share of twists and turns that make a simple story a little more intense and gripping.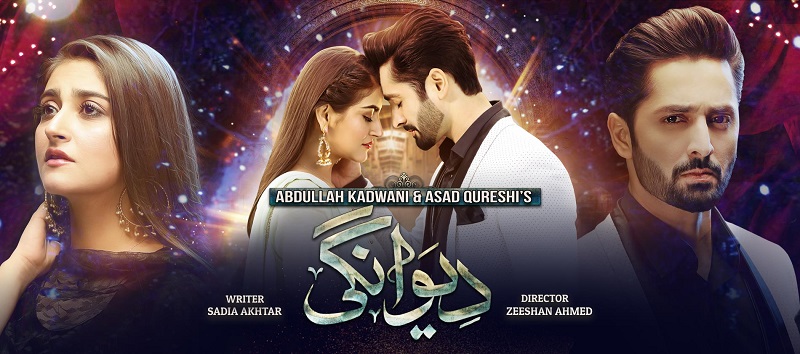 This concludes the list of best dramas that are on air right now. Which one of these are you following and are your favorite? Feel free to share your opinion in the comment section below!