The most important factor which makes a drama a must-watch is how well it manages to hold the attention of the viewers right till the end. Even if there are loopholes in the script and if there are some editing mistakes, they can easily be overlooked if the drama as a whole provides the viewers with good entertainment. Nowadays unpredictable scripts, strong characters and a drama that ends without being stretched is considered as a winner in everyone's eyes. The viewers who are hooked on Pakistani dramas kept on watching whatever different channels had to offer in the hope that one of these dramas will provide the kind of entertainment they were looking for. But there were very few dramas which made their mark because most of the dramas banked on clichéd scripts and most importantly there were many dramas that went off-track because they were stretched.
In my opinion following plays count as must-watch plays of 2015 because of different reasons that have been mentioned below. The list is in alphabetical order.
Alvida
Writer: Samira Fazal
Director: Shehzad Kashmiri
Produced By: Momina Duraid, Humayun Saeed, Shahzad Naseeb.
Cast: Imran Abbas, Sanam Jung, Naveen Waqar, Zahid Ahmed, Mahmood Aslam, Sara Khan, Haris Waheed & others.
What makes Alvida a must-watch is its pace and an unpredictable storyline. Like all other plays written by Samira Fazal, this one too has some unexpected twists and turns that will keep you at the edge of your seats and characters that will give the viewers a lot to discuss. For the first time Zahid Ahmed's performance in a negative role was highly appreciated by the viewers when he played the character of Rameez in this play. Sara Khan outshone in a negative role and surprised the viewers with her brilliant acting and screen-presence. Sanam Jung was seen in a drama for the first time after Mohabbat Subha Ka Sitara Hai and Haya although was reckless and immature but her character was far more appealing than that of Romaissa. Imran Abbas played his role brilliantly too. There were some loopholes in the script that made you question certain developments but overall it was a very entertaining play free of clichés.
It was one of those rare dramas which had the perfect ending in which everyone got what they deserved in the end.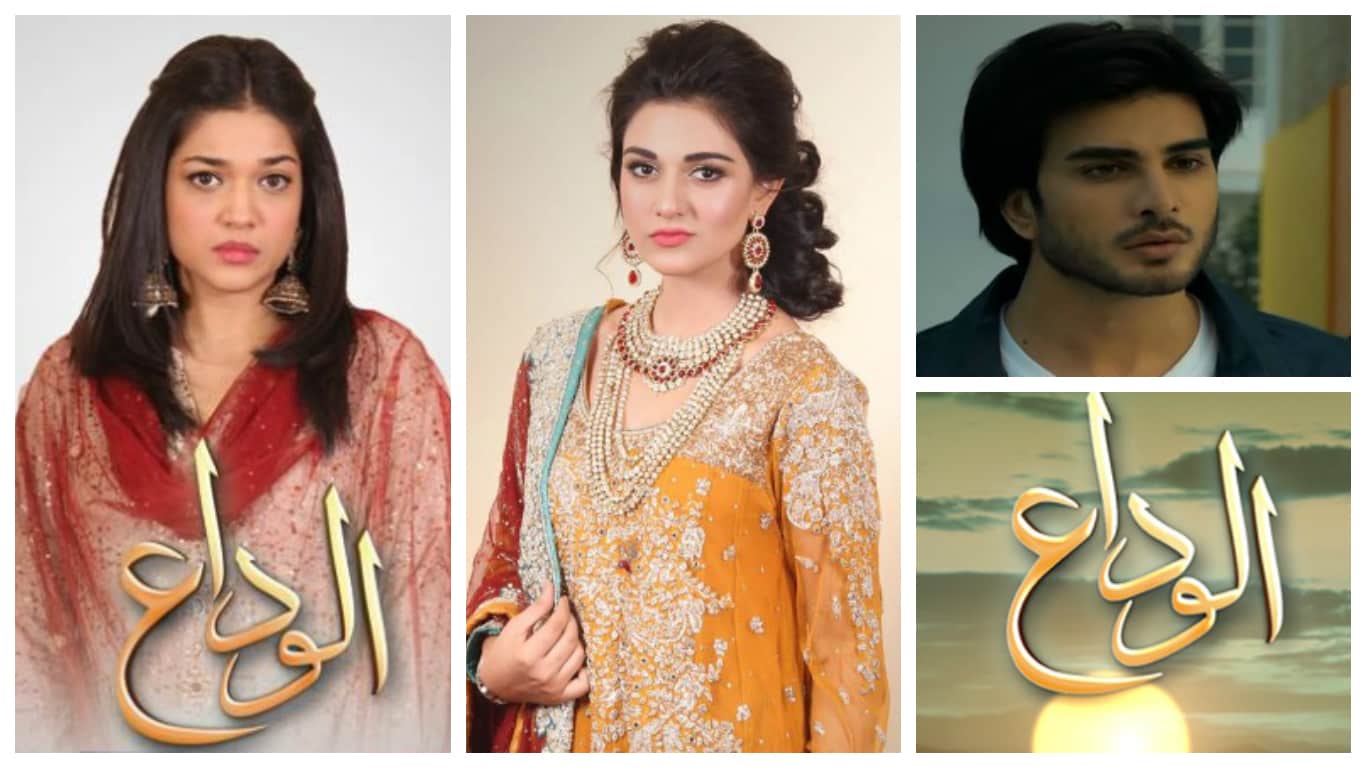 Digest writer
Writer: Madiha Shahid
Director: Syed Ahmed Kamran
Produced By: Larachi Entertainment
Cast: Saba Qamar, Gohar Rasheed, Maheen Jaffri, Aiman Khan, Mehmood Akhtar, Sajida Syed, Parveen Akbar, Agha Ali & others.
Digest Writer was lauded by the viewers for a realistic script, characters which viewers had absolutely no problem connecting to and direction which did complete justice to the script. Digest writer was the story of Fareeda who had a passion for writing; her journey as a digest writer and later on as a script writer along with her personal struggles was what the story of the drama revolved around. The perfect execution of the drama won the hearts of many. People who were sick and tired of watching the same old stories unravel on their television screens welcomed Digest Writer like a breath of fresh air. All the actors were absolutely brilliant in their respective roles but Saba Qamar, Agha Ali and Gauhar Rasheed owned their characters more than any other.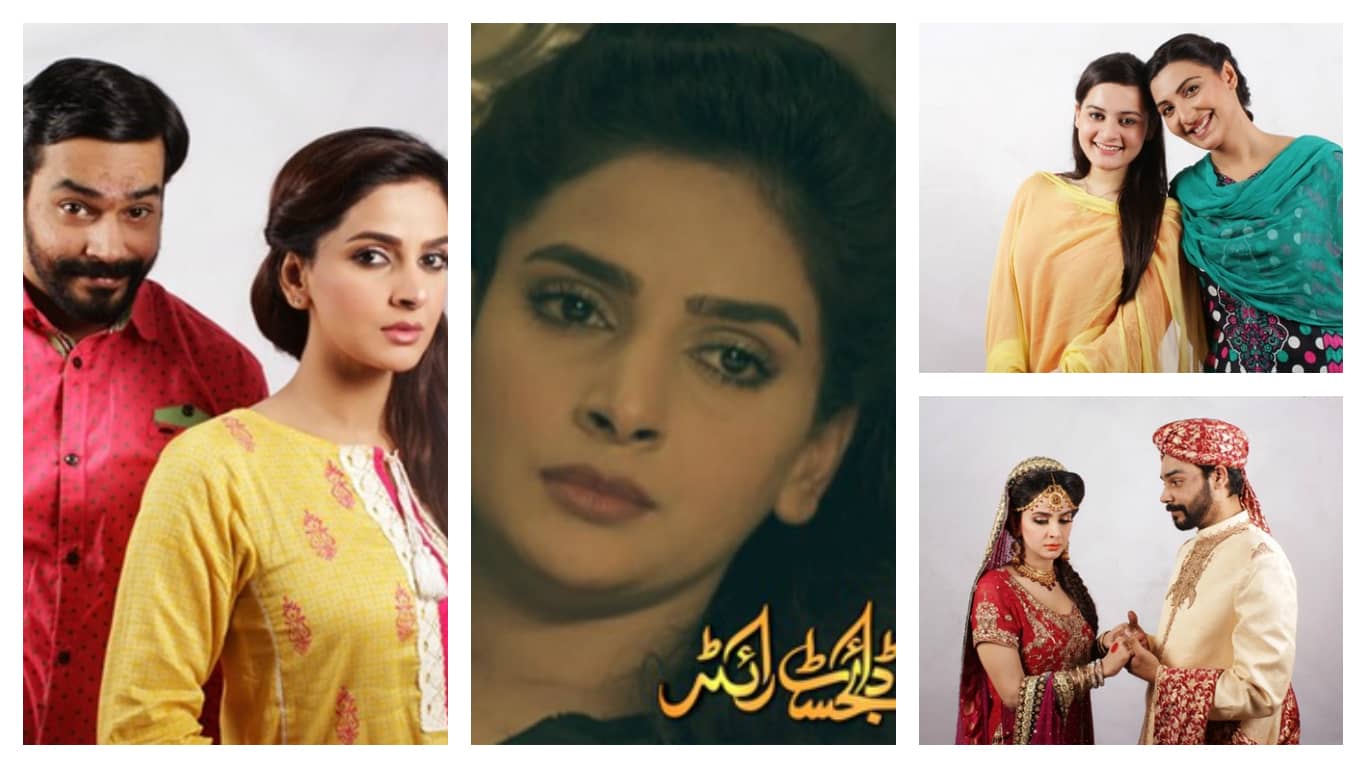 Diyar-e-Dil
Writer: Farhat Ishtiaq
Director: Haseeb Hassan
Produced by: Momina Duraid
Cast: Abid Ali, Sanam Saeed, Mikaal Zulfiqar, Maya Ali, Osman Khalid Butt, Hareem Farooq, Ali Rehman Khan, Behroze Sabzwari, Tara Mehmood, Rasheed Naz, Eshita & others.
Diyar-e-Dil was Pyare Afzal of this year; it was on air for 33 weeks but even then the viewers missed it once it ended. Diyar-e-Dil enticed the viewers right from the get-go because of its breathtaking locations and a very happening first episode. Gradually the viewers fell in love with the characters which were intriguing and unforgettable. Abid Ali's brilliant performance along with Osman Khalid Butt and Maya Ali's on-screen chemistry made the viewers fall in love with the Aunn Zara jodi once again. The one thing that set this drama apart from all others was the emotional connection the viewers had with all the characters and the drama as a whole. The manner in which some very complex family ties were impeccably translated on screen was appreciated by the viewers as well. It was a story which covered many generations and showing all these generations and their relationships with each other with absolute brilliance was a huge accomplishment.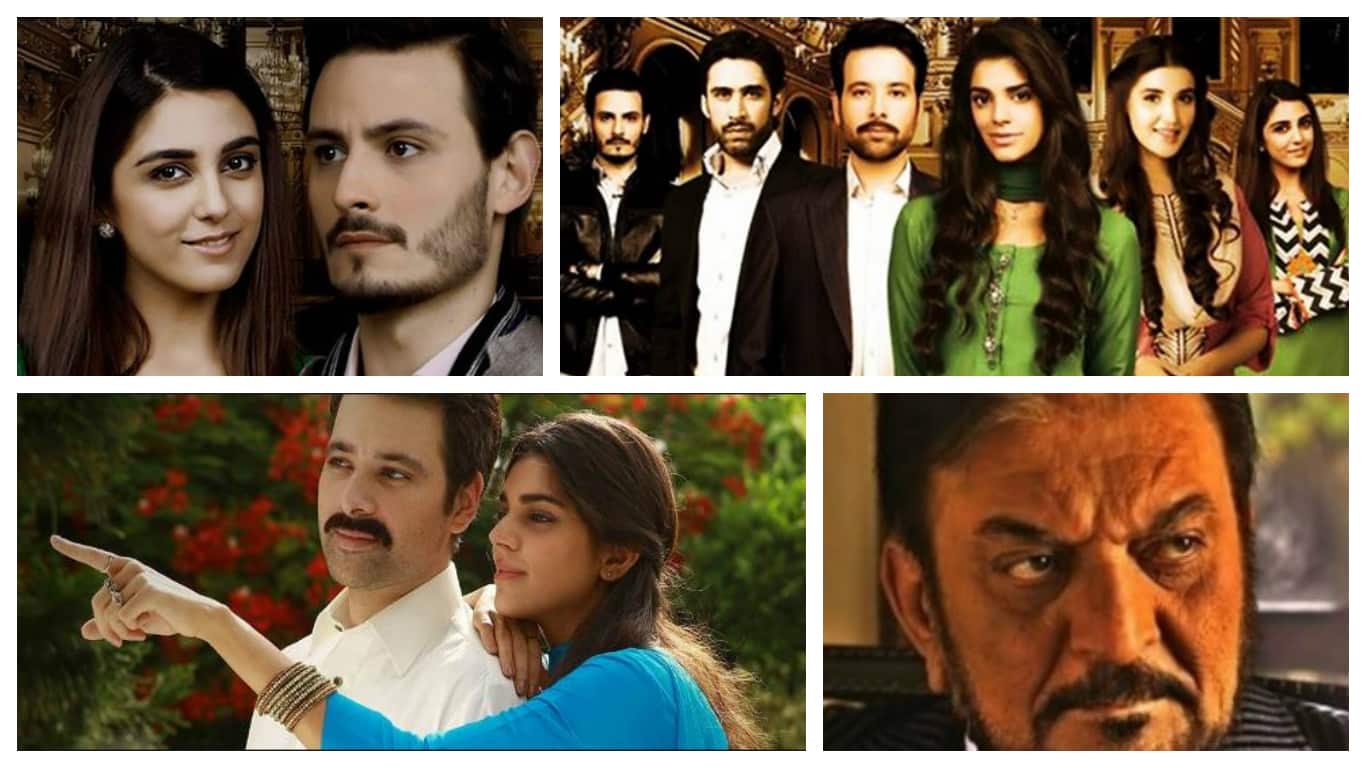 Mera Naam Yousuf Hai
Writer: Khalil-ur-Rehman Qamar
Director: Mehreen Jabbar
Produced by: Sadia Jabbar
Cast: Imran Abbas, Maya Ali, Hina Bayat, Behroze Sabzwari, Waseem Abbas, Mizna Waqas, Taqi Ahmed, Ali Sheikh, Seema Sehr & others.
Mera Naam Yousuf Hai was emotional, filmy and had some very strong and unconventional female leads to its credit. Just like all the plays written by Khalil-ur-Rehman Qamar this one too did not only focus on the lead but had side characters that sometimes made you connect to them more than the leading characters. Apart from some very impactful characters, powerful dialogues and smooth direction this play is one of those very few plays of this season which was not stretched at all. It ended when the ending was least expected with a twist which put a smile on everyone's face. The viewers got to see some memorable performances by all the actors young and old. A deep and meaningful script brought beautifully to life by a team of dedicated individuals, Mera Naam Yousuf Hai was a personal favorite.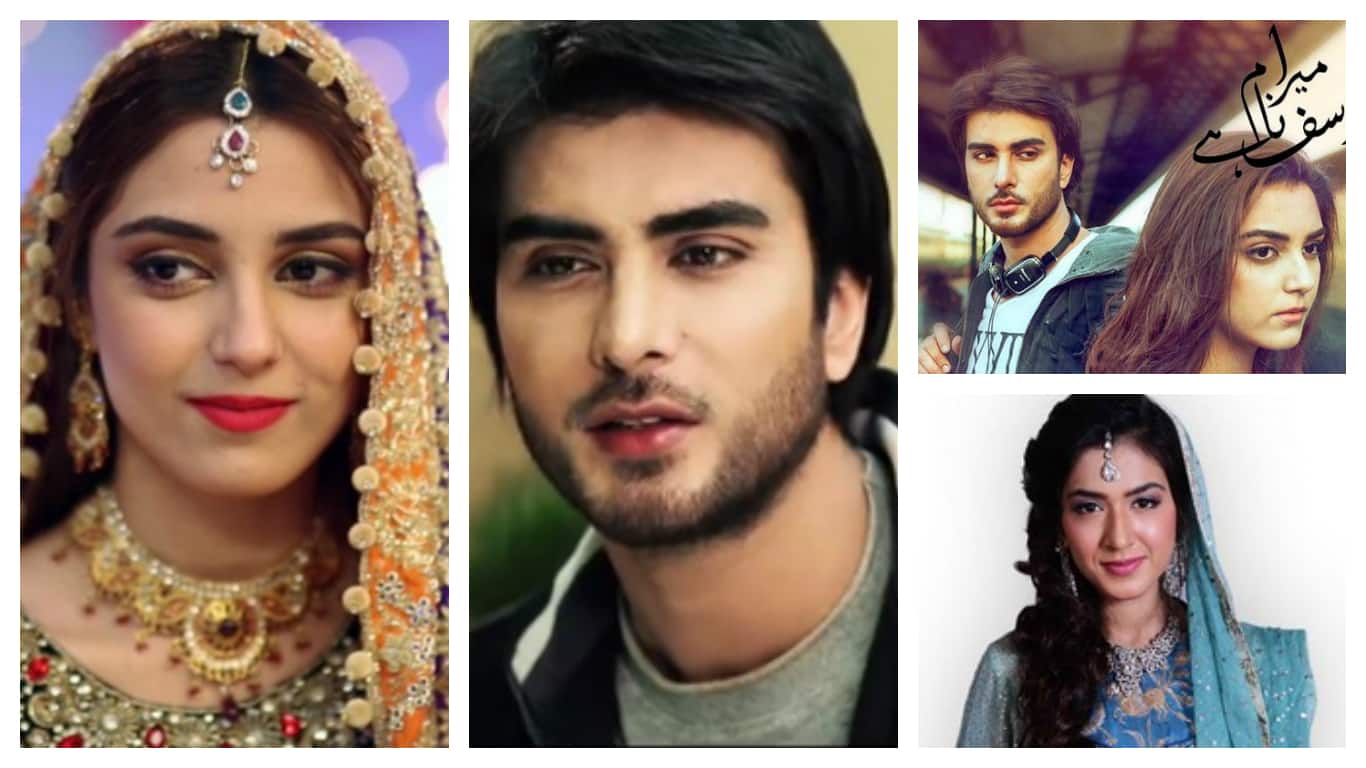 Sadqay Tumhare
Writer: Khalil-ur-Rehman Qamar
Director: Ehteshamuddin
Produced By: Momina Duraid, Samina Hamayun Saeed and Tariq Shah
Cast: Mahira Khan, Adnan Malik, Sammiya Mumtaz, Sanya Shamshad, Qavi Khan, Aamir Qureshi, Farhan Ali Agha, Irfan Khosat, Rehan Sheikh, Shamil Khan & others
Sadqay Tumhare had some stellar performances to its credit, the viewers got to see Sammiya Mumtaz in a negative role for the first time in a play and she gave a spell binding performance every step of the way. Mahira Khan and Adnan Malik's on-screen chemistry coupled with characters which were unusual and appealing made this love story much more than just another love story. Sadqay Tumhare's script was bold like all of Khalil-ur-Rehman Qamar's scripts and this play had some of the most complicated characters to its credit. Sadqay Tumhare is a must watch for all those viewers who want to see all the actors in the cast in some of the most impressive roles and performances of their entire career.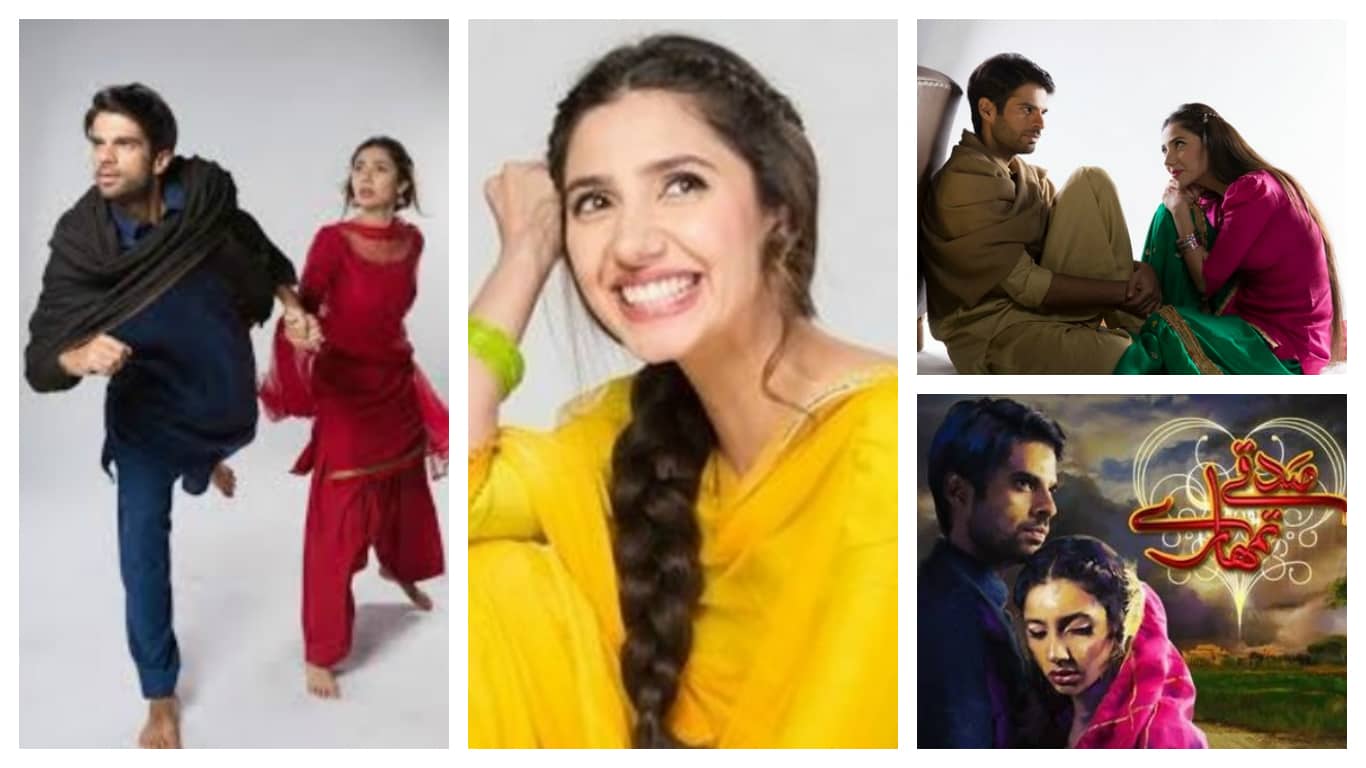 Feel free to add to the list and don't forget to share your thoughts about the dramas on the list.
Fatima Awan
Top Trending Right Now:
https://www.youtube.com/watch?v=URBpYnLRoKs&feature=youtu.be