It takes a lot for an actor to achieve their dreams & prove their craft. After the actors become a part of the industry, they often face such phases in their career where they do not get much recognition for the work they do. Sometimes, an actor gets a good break and that is enough to kickstart their career but not all the actors are so lucky and they have to constantly work hard. It is a norm that an actor's work go unnoticed despite the amount of effort they put in or the hard work they do and they have to accept it and keep on pushing in order to earn the success they dream of.
Different projects do different things for the actors, sometimes it is the team behind a project that succeeds in getting them the attention they deserve, sometimes it is the characters they play that earns them the recognition. In some cases, the drama or a project becomes so popular that it turns the actors into overnight stars. We have seen a lot of such actors who have struggled their way up and have worked hard to be where they are at this stage in their careers. In year 2019, a lot such actors who were a part of the drama industry for so long got the attention and fame they have been working for and some of them got another level of recognition and fame. In 2019, these actors got the opportunity to showcase their talent and the kind of projects they choose for themselves ended up helping them in leaving a mark and long lasting impression on the drama viewers.
Let's take a look at those actors whose career graph definitely went up in 2019 and they touched a new level of success:
Imran Ashraf
Imran Ashraf is an ace actor. He has always given his 100% to the characters that he has played but he has always been assigned the supporting characters. It was the first time in 2019 where Imran Ashraf got to carry a drama on his shoulders and he not only succeeded in doing so, he left the entire industry and drama viewers awestruck with the amount of talent that he has. Ranjha Ranjha Kardi has definitely given Imran Ashraf a new level of success. He should take a bow and the credit for the popularity of the drama because Bhola was an iconic character and only Imran Ashraf could do justice to it. After this drama, Imran Ashraf has touched a new level of success and we couldn't be more proud of him.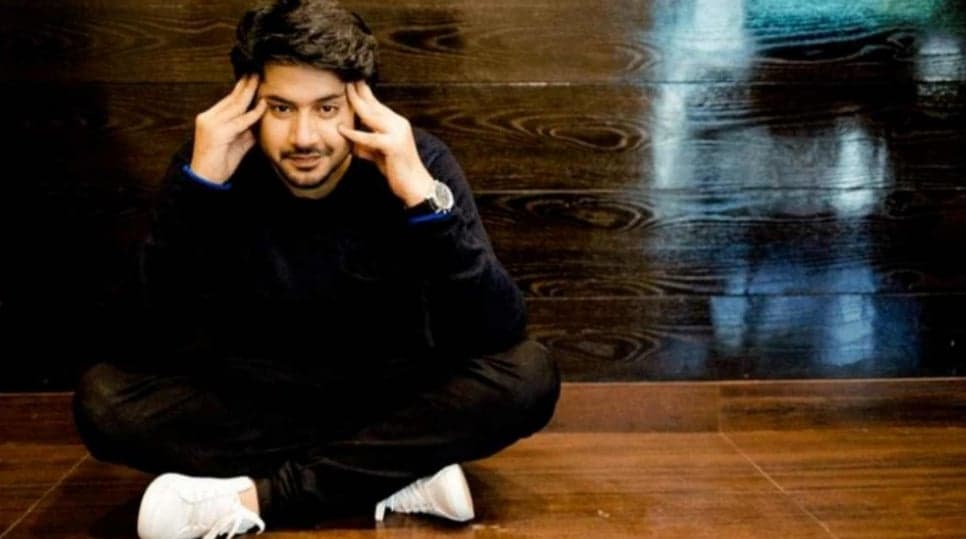 Ayeza Khan
Ayeza Khan already is a well-established actress. She has been a part of a lot of superhit projects but somehow she was finding it hard to leave a mark in terms of acting but 2019 proved to be the year for her. Ayeza Khan's drama automatically do well in terms of popularity because she has a huge fan following and her association with any project is enough to grab viewers' attention. In the beginning of 2019, her drama Koi Chand Rakh did really well in terms of ratings and viewers enjoyed seeing her playing a role of a selfless but strong-willed individual. However, before 2019 ended, it gave Ayeza the best project of her career till date and she has been able to prove that she can definitely portray difficult and complicated characters with finesse. Mere Pass Tum Ho's popularity is exemplary and Ayeza's portrayal of Mehwish has to be the best acting that she has done in her career.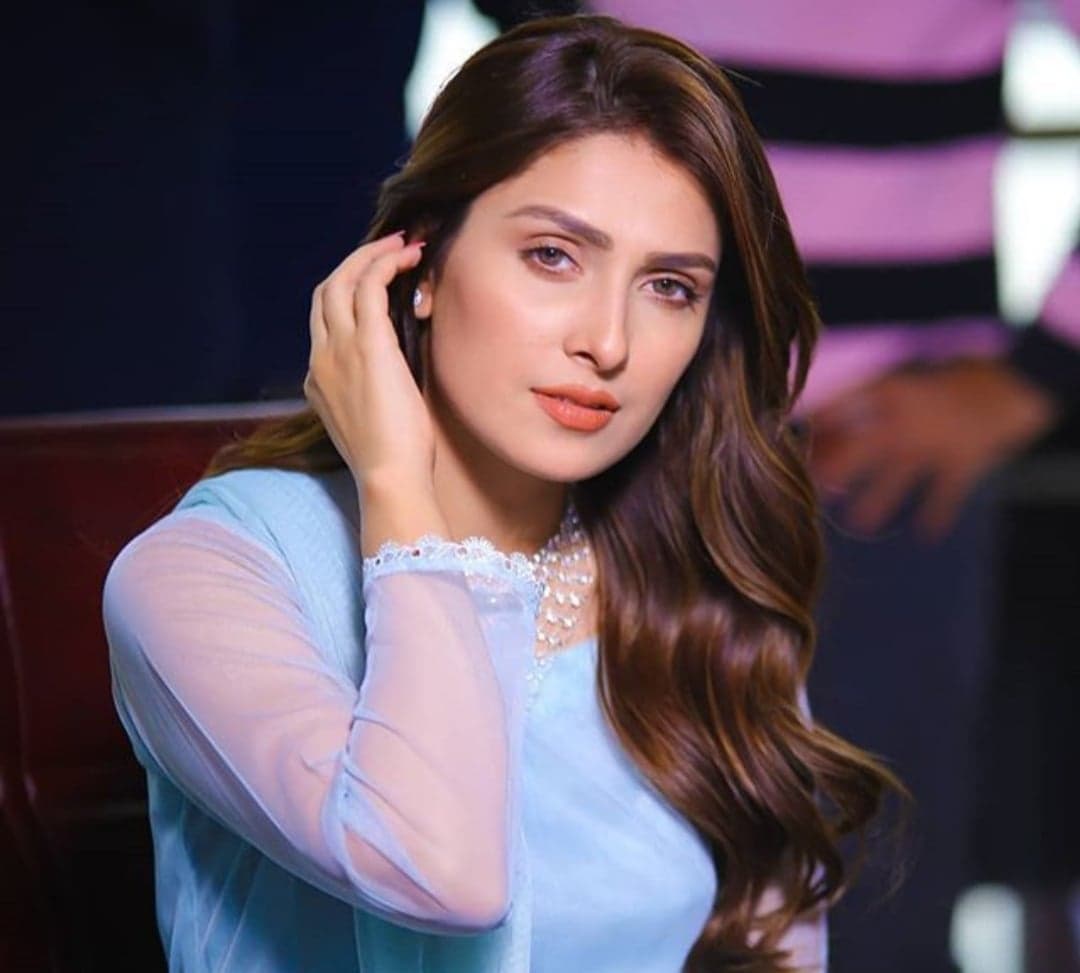 Humayun Saeed
Humayun Saeed is already a big name of the Pakistani showbiz industry, however he has become very selective with the kind of work he wants to do especially when it comes to dramas. Humayun Saeed had taken a long break from dramas and made a come back with Dil Lagi and then Bin Roye. Dil Lagi was highly appreciated because it showed the kind of work Humayun Saeed was going to do but no one saw Mere Pass Tum Ho coming. Mere Pass Tum Ho can be termed as a turning point of Humayun Saeed's career and it has given his fans all the more reasons to be excited for his future projects. This drama has given Humayun Saeed a new level of popularity and recognition especially in the dramas. He has already made a name for himself in the movies after the revival of Pakistani cinema but for a drama to achieve this level of success is commendable and it won't be wrong to say that Humayun Saeed is a man with the vision behind this project and we are grateful that he decided to take charge and play the role of Danish. 2019 definitely is one of Humayun Saeed's best years.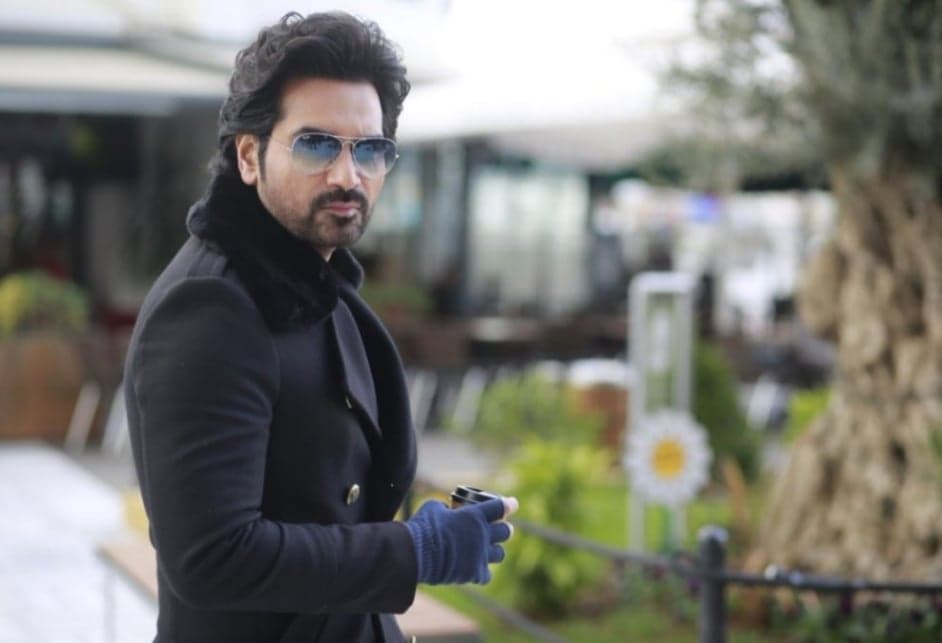 Emmad Irfani
Emmad Irfani is also one of those actors who has had a hard time proving himself. He always settled for supporting characters and even then did not really get much attention until this year. He has been successful as a model but when it came to acting, Emaad Irfani had his fair share of struggles. He starred in Cheekh and it definitely turned things around for him in the sense that he proved he should now be taken seriously as an actor. Emaad Irfani got to play the character of Shayan and that was one such character that was loved by all those viewers who watched Cheekh. A star studded project with a character where he got to leave a mark by getting to showcase his acting skills was a game changer for Emmad Irfani and it definitely did wonders for his career.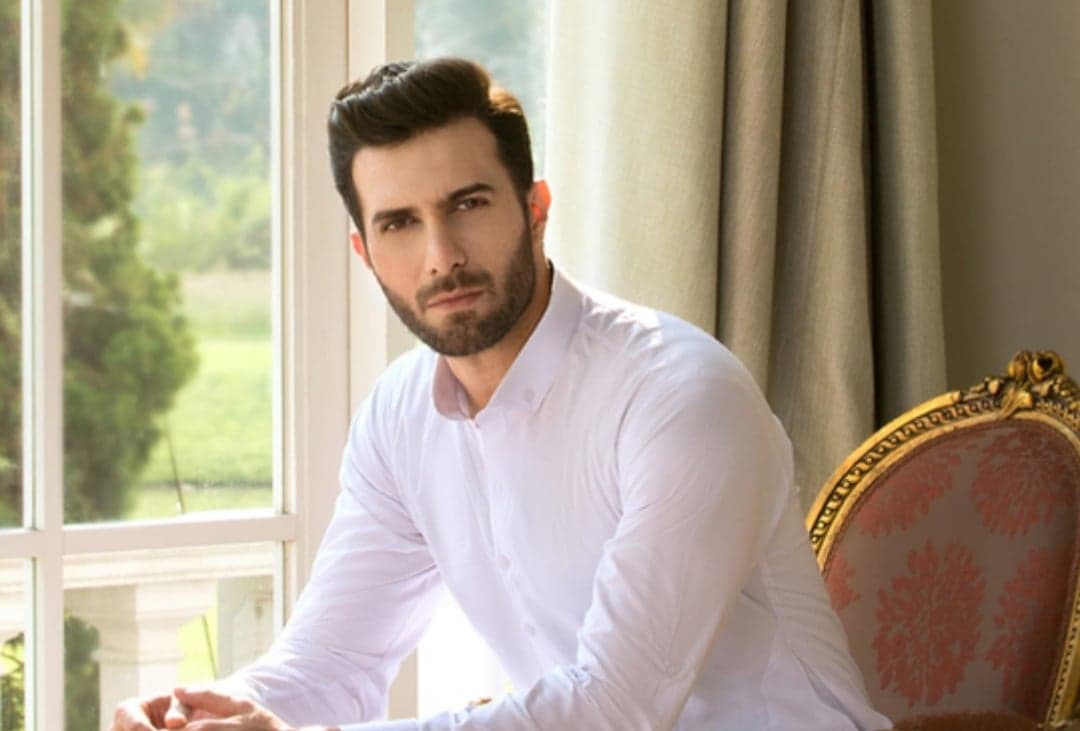 Yumna Zaidi
Yumna Zaidi is also one of the finest actors of Pakistani drama industry. She has been a part of this industry for a while now but it is unfortunate that she was underrated and despite giving such phenomenal performances every step of the way, she was barely recognized for her work and talent but things have changed and we couldn't be happier for her. Yumna Zaidi has earned herself a fan base purely on the basis of her immense talent and unique approach towards acting. She is a performer and a fine one at that. Year 2019 definitely was her year where she earned a huge amount of appreciation for her drama Inkaar. Now she is showcasing her talent in Ishq Zahe Naseeb as one of the most complex characters we have seen in our dramas in a long time and the way she has portrayed it is brilliant. Yumna Zaidi deserve every ounce of appreciation and recognition for her immense talent and 2019 brought her just that.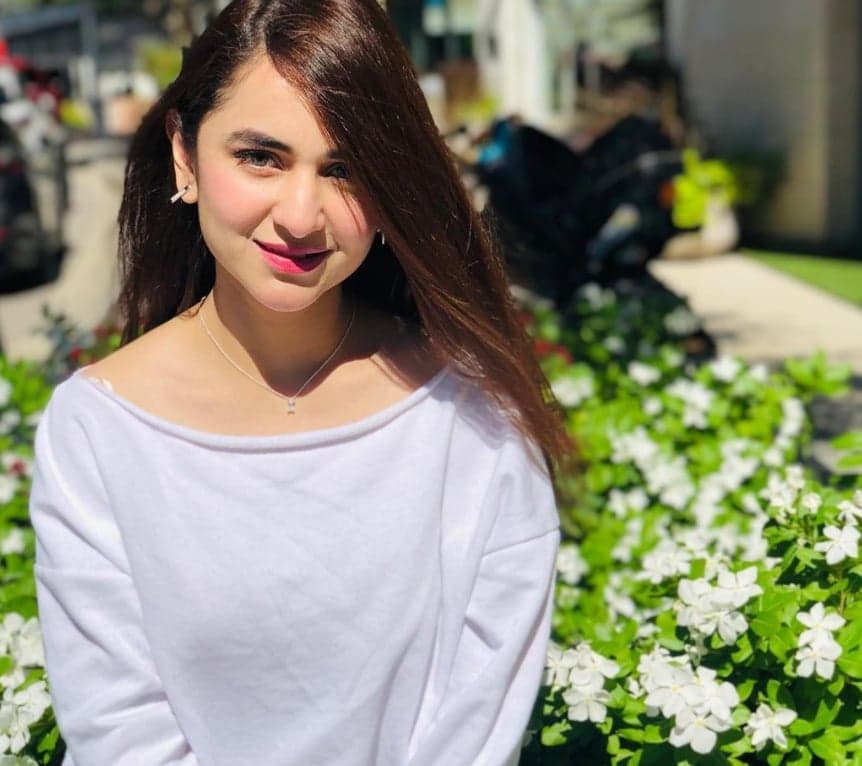 Hira Mani
Hira Mani is a fine actor. She is not only good at acting but she has that eye to pick up those projects where she gets to showcase her acting skills. Hira has had a smooth start right from the beginning of her acting career where she grabbed the attention since her first big project as a main lead in Preet Na Kariyo Koi. Hira Mani has been touched new levels of success and fame but 2019 was definitely her year. In the first half of the year her drama Do Bol became a megahit where drama buffs could not stop talking about it. It definitely gave Hira Mani a lot more attention than she has been getting for her dramas and acting. Looks like 2019 definitely was her year because she is ending it on a high note by being a part of blockbuster Mere Pass Tum Ho and playing a substantial role in it.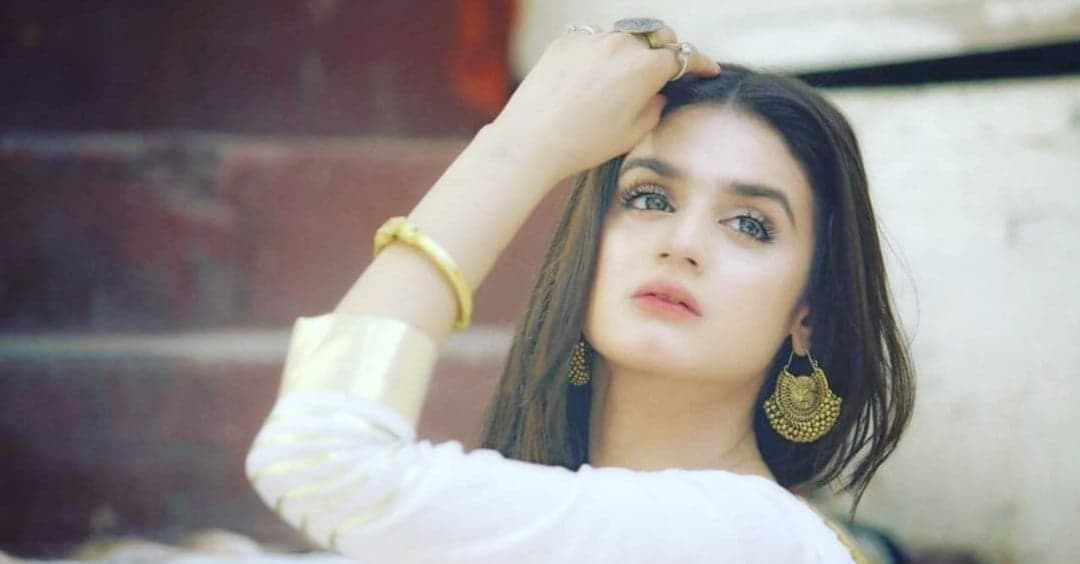 Iqra Aziz
There's no denying to the fact that Iqra Aziz has already proved herself, she has made a name for herself and has done the kind of work that has allowed her to show her acting skills. However, 2019 was definitely a successful year for her where she experienced a new level of fame. Iqra Aziz's 2nd season of Suno Chanda became popular and was widely followed by drama viewers and then came Ranjha Ranjha Kardi which was another feather in her cap. Iqra Aziz was perceived to be the kind of actor who would at times go overboard but by performing Noori she showed that she was capable of performing such layered and complex characters with so much maturity which is rarely seen in actresses of her age group. 2019 definitely was good to Iqra Aziz and we are already looking forward to her future projects.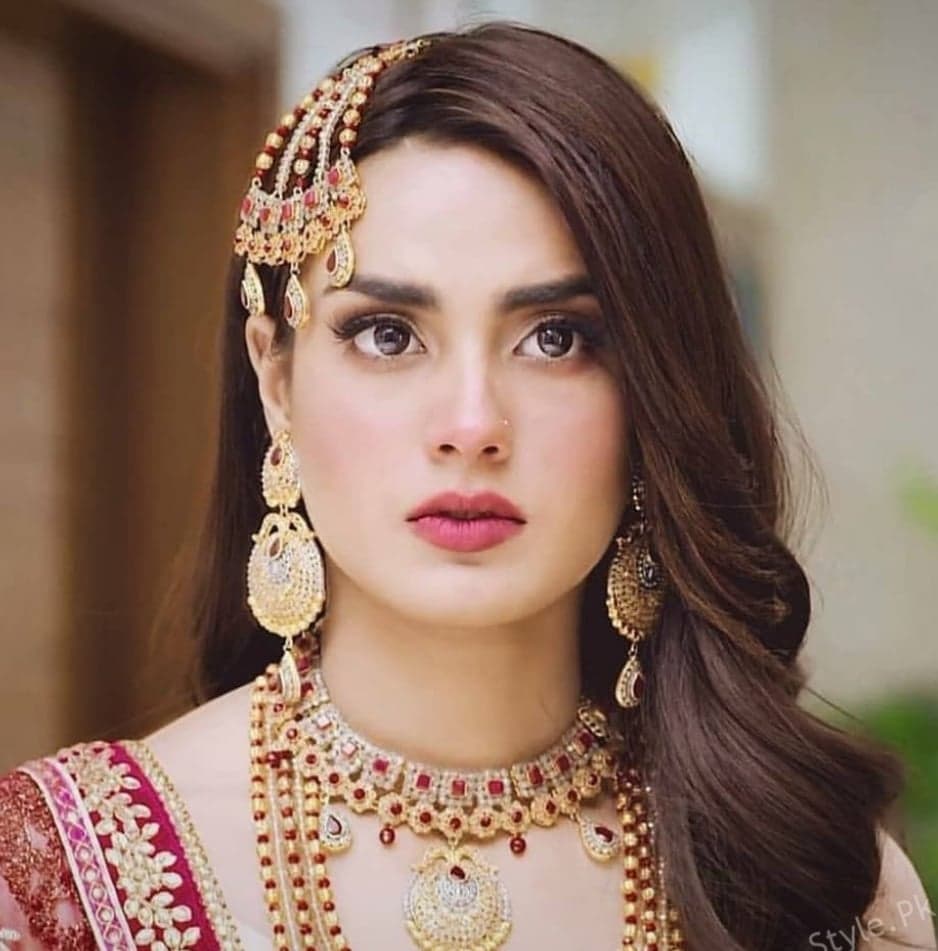 Neelam Munir
Neelam Munir definitely had a great year. She has been a part of the industry for such a long time and has worked in a lot of dramas playing different roles but did not earn a lot of recognition until her drama Dil Mom Ka Diya. Although Dil Mom Ka Diya ended in December 2018, it opened up a new domain for her. Neelam Munir's currently on air drama Kahin Deep Jalay is also doing well in terms of popularity and she has finally gotten a chance to show that she is a fine actress who can carry a drama on her shoulders single handedly.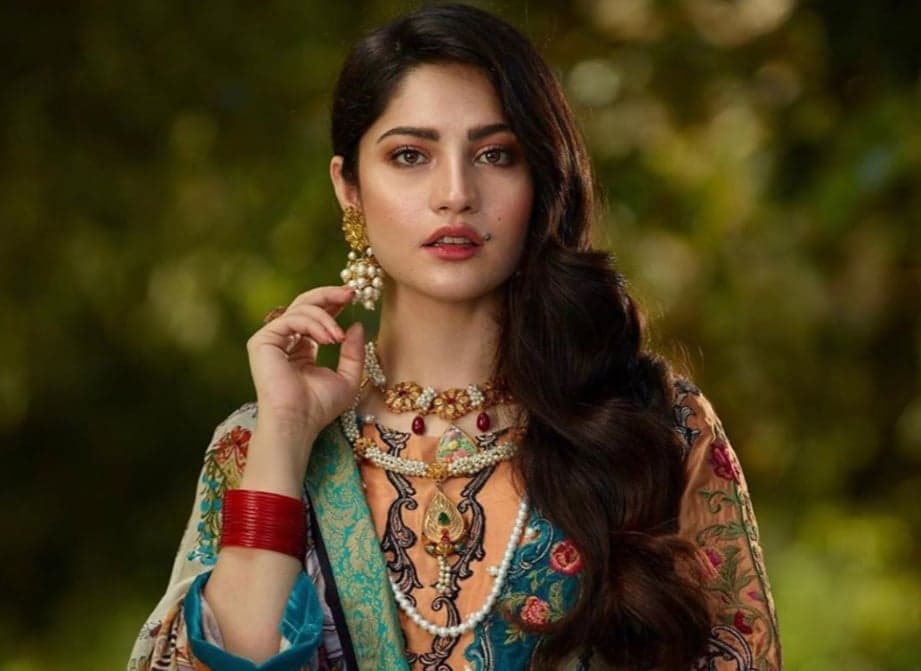 Ali Rehman
Ali Rehman has been lucky enough to be a part of some of those projects who became popular with the viewers but his popularity fizzled out after Diyar e Dil. This year however Ali Rehman definitely did really well and got a chance to leave a mark where he starred in superhit drama serial Khaas. Ali Rehman had to play a very complicated character but he not only did justice to it but stayed in his element from beginning till the end. Ali Rehman made the viewers hate the character of Ammar and it was his success as an actor. Ali Rehman's movie Heer Maan Ja also did well and was probably the only movie this year which got more or less positive reviews. Ali Rehman's success has definitely reached a new level in 2019.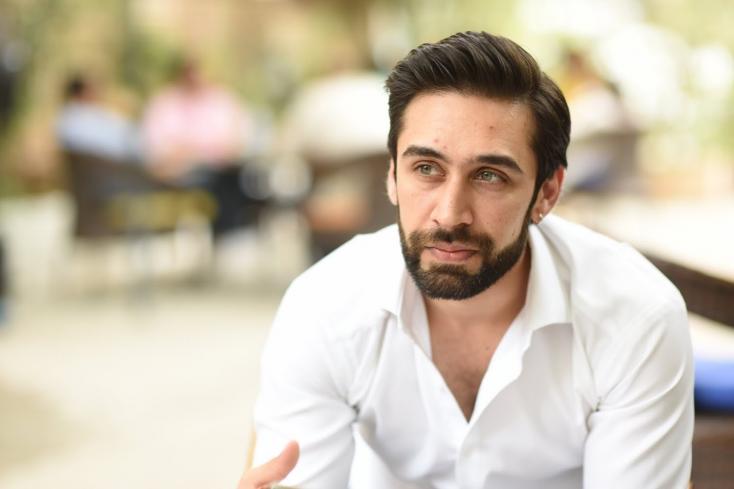 Alizeh Shah
This year was Alizeh Shah's year as well. She has been lucky that right from the very initial stages of her career, she started getting the attention but now Alizeh Shah is getting to be a part of some of those projects which are produced by big banners and have ensemble star cast. Alizeh Shah's dramas Jo Tu Chahay where she is starring opposite Imran Abbas made a lot of buzz. Another mega project Ehd e Wafa has done wonders for Alizeh Shah as well. Ehd e Wafa is being widely followed by the masses and it is an achievement for her. She also starred in Mahira Khan's movie Superstar and earned herself a lot of appreciation for her work in the film as well. Alizeh Shah has her fans excited for what's in store for them in 2020.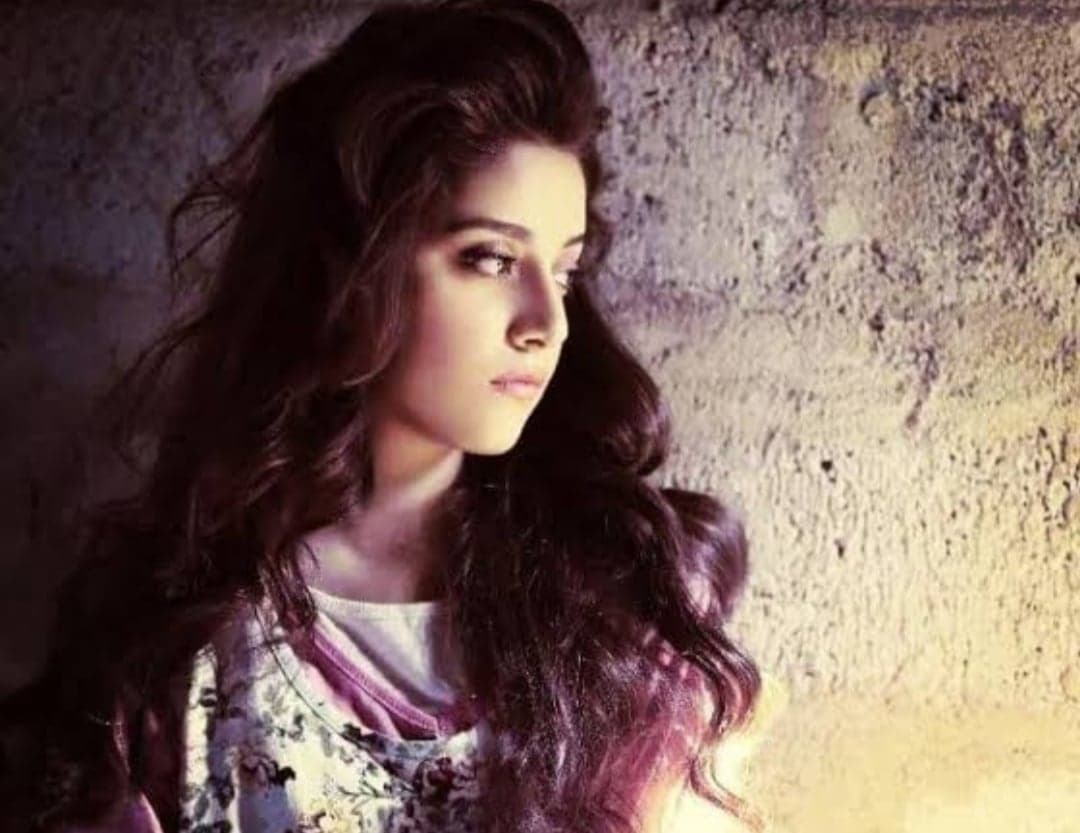 Muneeb Butt
Muneeb Butt has been a part of the industry and has worked in a lot of dramas. He is one of those actors who are easily seen on TV all year round in different projects but 2019 was different from the previous years that he has been active as an actor. In the beginning of 2019, Muneeb Butt's drama Kaisa Hai Naseeban became quite popular and was well received by the drama viewers. This was one of the superhit dramas of 2019 which achieved good ratings. Muneeb Butt then got to be a part of a star-studded Koi Chand Rakh. The drama did well in terms of ratings and popularity as well but it was one such drama which was not directed with a vision and had a lot of flaws, however Muneeb Butt proved to be the only good part about that drama and his portrayal as Umair was outstanding. Muneeb Butt got to show that he is now a very refined actor who is ready to take up challenging roles.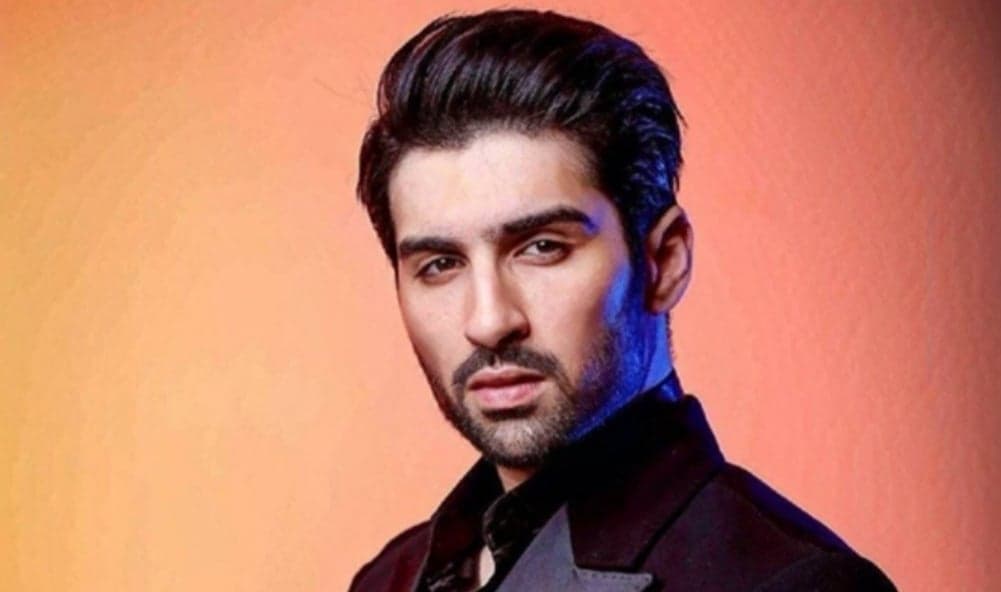 Haroon Shahid
Haroon Shahid got to be a part of two superhit drama serials; Do Bol and Khaas. In both these dramas, he played different characters but gave them more or less a similar treatment. However, in 2019 Haroon Shahid definitely got an opportunity to not only enjoy the fame but also showcase his acting abilities. He has proved himself to be a very mature actor and we hope we get to see him opting for more challenging roles in the future. 2019 definitely allowed him to place his name in the list of those actors who got recognition for their brilliant work.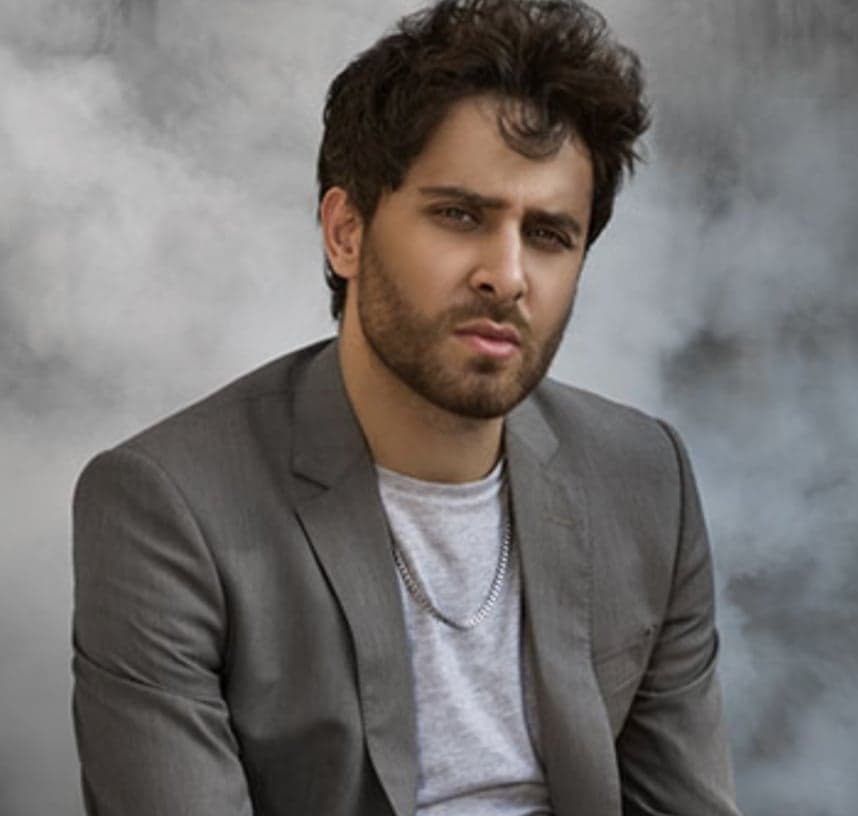 Wahaj Ali
Wahaj Ali is a part of Ehd e Wafa and he has gotten a chance to show his acting abilities to the point where the viewers wait to see the developments in his track. Ehd e Wafa has definitely done wonders for Wahaj Ali and we can definitely say that 2019 proved to be a turning point in his career, this is something that even his friend Maya Ali testified about as well and we truly believe her. Wahaj Ali has shown his fans what he is capable of and that he is a very sophisticated actor and performer who knows what he does. We are excited to see his future projects.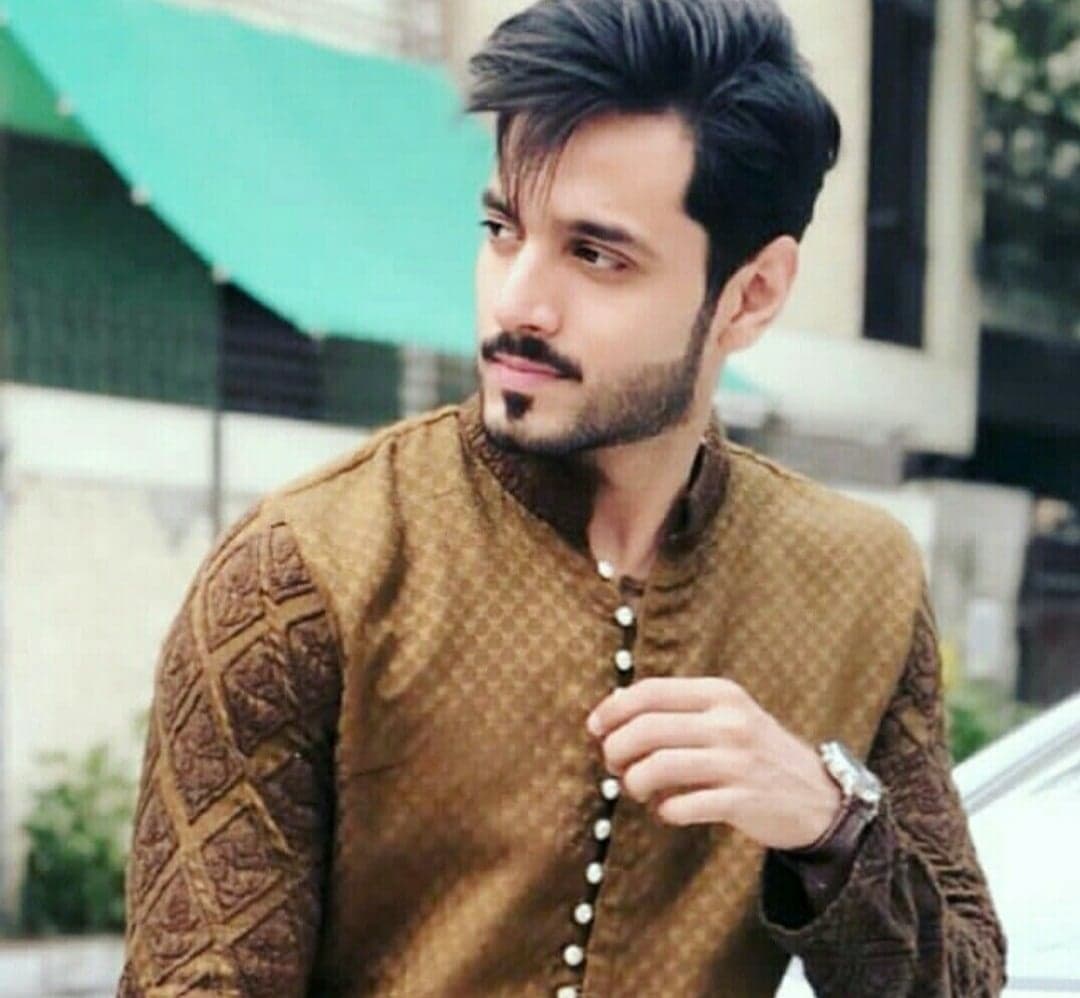 Zarnish Khan
Zarnish Khan has also been a part of the industry for a long time but in 2019, she definitely proved that she has come back stronger than ever with an entirely different lookout on her career and acting. Zarnish Khan has worked a lot on herself, she seems far more groomed and the kind of acting that she has done in her dramas Jo Tu Chahay and Ishq Zahe Naseeb shows that she is not afraid of challenging herself anymore. We totally believe that Zarnish Khan is one of those actors who can do justice to substantial characters and we hope we get to see more such work from her.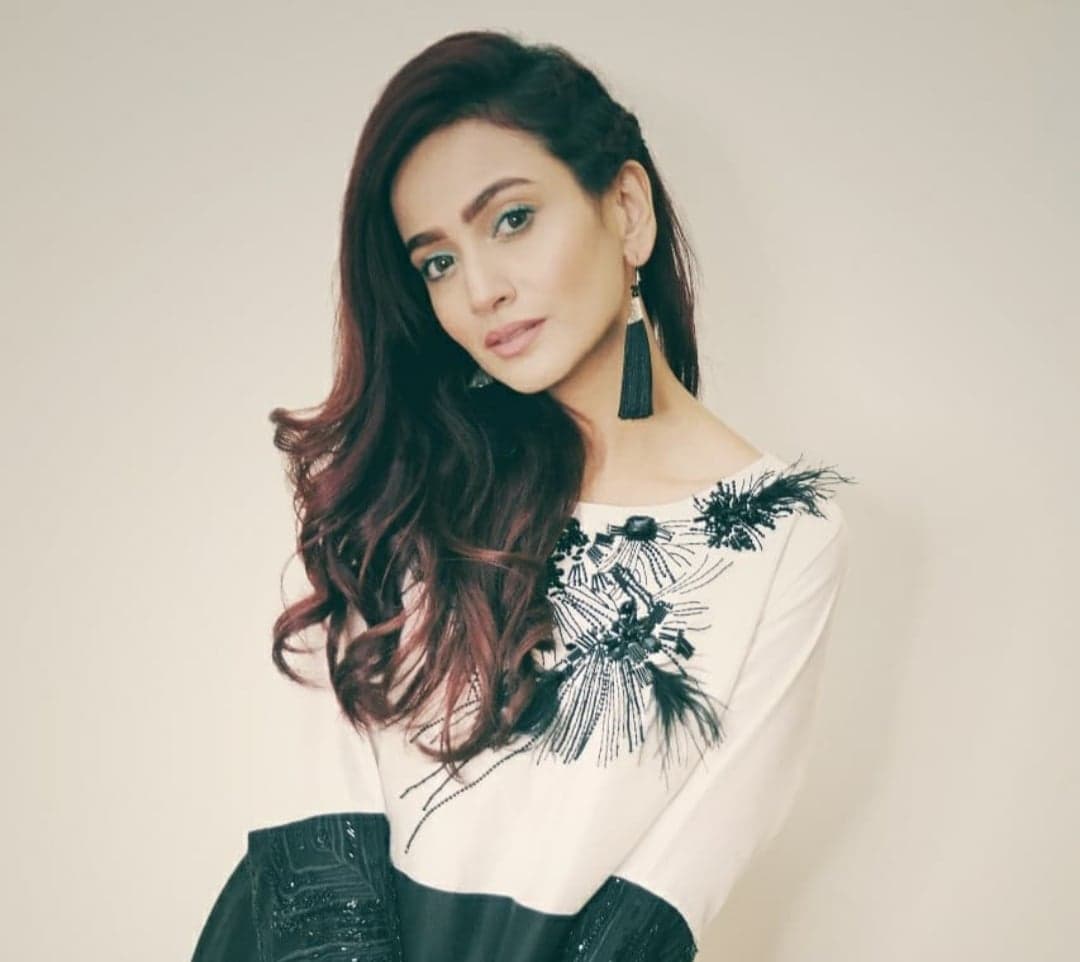 Zara Noor Abbas
Zara Noor Abbas is comparatively a new addition to the industry but she has been a part of some of the good projects. However, 2019 definitely opened up doors to success for her. Zara Noor Abbas got to be a part of 2 films and she was appreciated for her body of work. This year definitely ends on a high note for her and is getting her a lot of appreciation and recognition for her portrayal of Raani in Ehd e Wafa. This is definitely an iconic character and it is commendable the way Zara Noor Abbas has portrayed it. She is well and truly deserving for all the praises, appreciation and success.
This concludes the list of those actors whose career took a turn for the better and they got the recognition that they definitely deserved for outstanding acting as well as successful projects. Which of these actors and performers are your favorite? Please feel free to share your thoughts in the comment section below.