Diyar-e-Dil! <3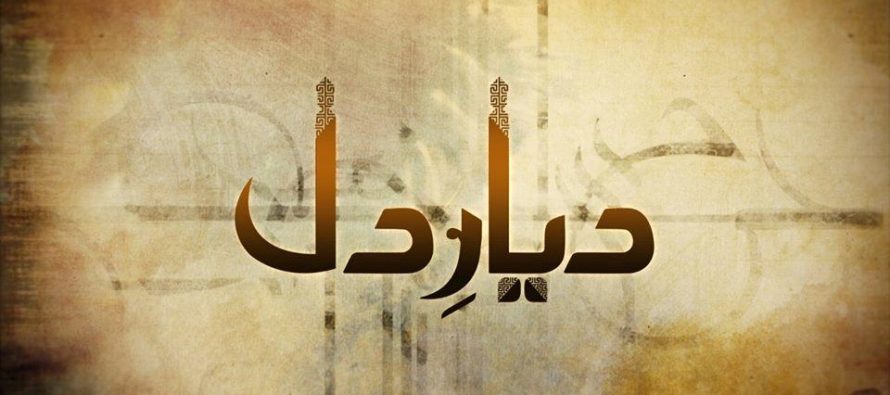 Ohkay so, it's a Tuesday morning where I live & out of my habit of writing about Diyar-e-Dil on Tuesdays, I wanted to write my final article about it on the same day as well. Diyar-e-dil was like a journey for me which stirred my interest way back from its release as I read about it on reviewit.pk that soon enough we'll be seeing a drama that will have Osman Khalid Butt & Maya Ali as a lead pair. That was the moment when I decided I wanted to review their drama because I enjoyed watching them together in Aunn Zara, so I was sure this drama would be special too, obviously being oblivious of the fact that it would become way more special than I ever imagined. :)
So, that was the first time I got to know about it & then came the promos that actually left me speechless. Back in my childhood & back in those PTV days, I saw an episode of travel guide where they explored the towns of Skardu & Gilgit & since then, it became a dream of mine to visit those places one day. So, to see my dream destinations in the promos of Diyar-e-Dil automatically drew my attention towards it & I knew already that I was in for a real treat. I guess ever since I have started watching Pakistani dramas with interest, this is the first time I saw a drama being shot in the territory of Baltistan. Yes, we do get to see a few dramas here & there that are shot in Murree or Abbottabad but this for me was the first & I couldn't appreciate the creative team of Diyar-e-Dil enough to have taken such a huge step & that too in a very right direction where they effortlessly portrayed the beauty of Pakistan & allowed the viewers to fall in love with our very own northern areas. I must say the locations played a major part in making this drama a clear winner even before it started because it seemed promising, royal & very grand. It showed that the producers of Diyar-e-Dil paid utmost attention & wanted to make it a drama to remember. Honestly, in the last couple of years, we have come across a lot of dramas that were shot in USA, despite the fact that they were disastrous, they obviously promoted USA's tourism, that is why, I loved Diyar-e-Dil for the fact that they took a chance & invested in promoting such such beautiful locations that belonged to Pakistan & opened a window for everyone to know the scenic beauty that Pakistan endorses.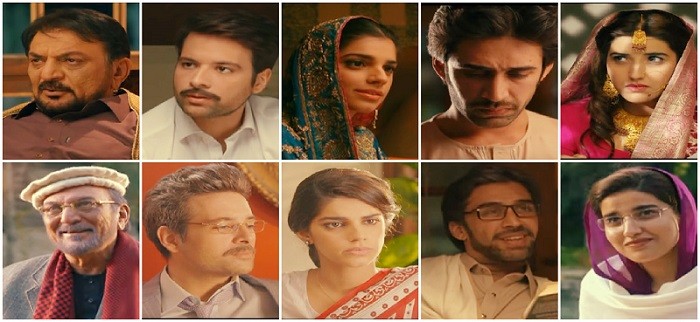 So, Diyar-e-Dil started & I got to know that it's a novel which is now being dramatized & I had to make sure that I never got any spoiler alerts because I know a lot of people find it really hard to keep the story to themselves, some do it because they actually want to take away your charm & some do it unintentionally but honestly, I came across many such comments where people let me know that they were respecting my requests, which actually meant a lot to me. :)
I was new to the world of Diyar-e-Dil because I never had read the novel but the very first episode gave me an insight that it wasn't going to be a one-dimensional drama in terms of story & we were in for a roller-coaster ride of emotions. The thing I loved the most about Diyar-e-Dil was that even though the story was pretty figurable, they still approached those situations with so much simplicity & depth of emotions that turned it into a beautiful journey. Before Diyar-e-Dil, I did review a few dramas where I actually craved to see a portrayal of human emotions, some insight into what was going through a character's mind or what the character was feeling but that never happened & that is why I was actually ecstatic when I found out that Diyar-e-Dil was all about that, where it will deal with human emotions & their transitions throughout the journey.
I am so glad I got to watch a drama that was filled with such beautifully written characters that their struggles, their emotional moments & their journeys resonated with us & somehow we found ourselves in each one of them. That was the beauty of Diyar-e-Dil that they had such realistic situations that the characters went through, that made us relate to them on a very different level. I came across so many comments where people said the love Suhaib had for his elder brother Behroz reminded them of their siblings, Agha Jaan reminded them of their grandfathers, Ruhina during the initial part of the story reminded them of some unreasonable relatives they themselves had a bad experience with, Arjumand reminded them of their mothers who had to sacrifice so much for others to be happy & yes, Wali reminded them of all the qualities they wanted in their future husbands, hehe. :) Somehow, each & every character had a very realistic face to them that we all connected with them & understood them seamlessly.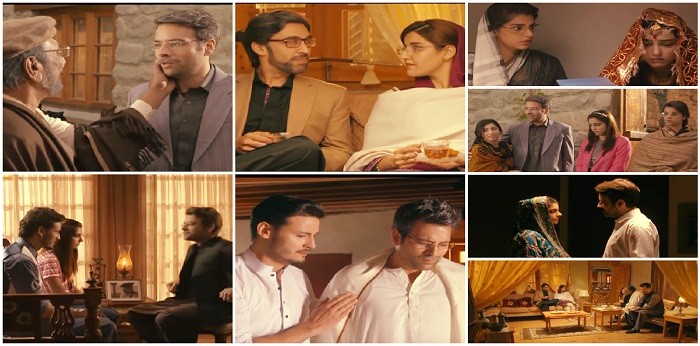 I loved Diyar-e-Dil for the fact that we somehow got a chance to grow alongside the clan of Agha Jaan. It was such a complete journey that covered the events of 25 years that Agha Jaan's family experienced & may be that is why, we grew closer to them too, where we shed tears at Suhaib's death, hated Ruhina for disrespecting Agha Jaan, loved Agha Jaan for his warmth & generosity, loved Wali for the way he took care of his family after the death of his father, felt for Behroz when he found himself all alone in his last days, respected Arjumand for how selfless she was, forgave Ruhina when she realized her mistakes & adored Faarah when she transitioned from an angry bird into a sensible young lady who wanted to be with her husband Wali. I must say, the drama-makers need to understand that the viewers still enjoy such dramas that have nothing to do with multiple marriages & we still love such dramas that are dramatized simply & beautifully, we still love such dramas that emphasize on the importance of blood relations & we still want to see more such dramas that highlight the fact that no matter how tough the circumstances may have been, a family can survive the toughest & be together in the end just because they come from a space of love & believe in forgiveness. After watching so many dramas that only had dusri biwi as an ultimate solution to all the problems, Diyar-e-Dil indeed came as a breath of fresh air because it had nothing to do with commercialized story-lines that are repackaged in order to grab the ratings. I really hope that the popularity of Diyar-e-Dil allows the drama-makers to see that viewers enjoy such decent dramas & compels the writers to come up with more such family-oriented stories as well.
For me, Diyar-e-Dil came at such a perfect time because during its show-time, I got to visit my family & then it became a family affair where my we all used to watch this drama together. I must say, I found myself lucky to have gotten a chance to enjoy it with my family especially my mother because we would cry together, laugh together & discuss it after the episode ended. At times, my mother or my sister would suggest what I shall speak about in my reviews & would later ask about the comments on the latest episode. During my vacation I was on the run & honestly speaking, I made sure I kept myself free or didn't travel on Tuesdays because Diyar-e-Dil; drama & its review was that important for me & honestly, the support & encouragement that I got from my readers kept my motivated. :)
I think most of my readers by now have gotten to know about the love that I have for Korean Dramas & I am talking about them because I have a perspective to share. I actually like watching Korean dramas because they promote their culture, their norms, their traditions & their values without making it too obvious & they unconsciously make you fall in love with their lifestyle & honestly every other drama takes you to the world of its own & when it ends, it leaves you with a feeling of emptiness. They always shoot their dramas in the prime locations of Seoul City mostly to promote tourism. Their direction is flawless, their stories are always refreshing but can be simple too & their acting is always spot-on, that is why when I saw Diyar-e-Dil, I found it to be in the exact same league as Korean dramas because Diyar-e-Dil for me was a Pakistani version of the entertainment that I always found in Korean dramas. Diyar-e-Dil was all about family values, our culture, our family structures where they highlighted the fact that how head of the family is supposed to be respected & followed, it was a simple story that was elaborated beautifully with the backing of phenomenal acting, it was shot at such a location that obviously will catch viewers attention & promote tourism & that is why, for me Diyar-e-Dil was a complete package just like any other Korean drama that I have watched till date & yes, it did take me to a beautiful world of its own too & now when it has ended, I still feel like something pivotal is missing from my life. So yes, I am so glad that after Malal, Diyar-e-Dil is another such drama that I can watch numerous times & never get bored again & I so wish that Diyar-e-Dil proves to be a game changer which forces every single drama-maker to step up their game & vision when it comes to drama-making & story-telling.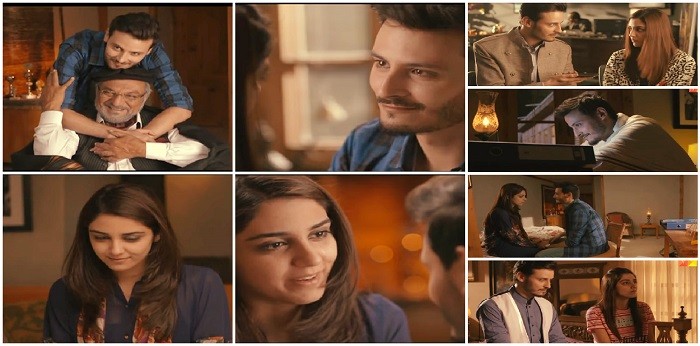 I must say, I wasn't too impressed with Farhat Ishtiyaq's Humsafar & that is why when Diyar-e-Dil started, I didn't keep my expectations high but honestly speaking, I am glad I was proven wrong because she convinced me this time & this definitely is my favorite work of hers. I think a huge shout out should be given to the casting directors for choosing such a brilliant cast that owned the characters they were portraying & perfected them in every aspect & I believe all because of their hard work, Diyar-e-Dil became such a treat for us all. I must say, I have seen quite a few dramas of Sir Abid Ali but this for me was his best performance so far. He actually made us fall in love with Agha Jaan's character that is why for me, he was the backbone of this drama. Ali Rehman was perfect as Suhaib & I felt gutted when his bit ended too soon in the drama. Osman Khalid Butt improved heaps as the episodes progressed & by the end he seemed much more comfortable as Wali making it obvious that no other actor could've done justice to that character like he did. Honestly speaking, I was skeptical about Hareem Farooq when I saw her in the promos but right from the beginning & the very first scene of Arjumand, she showed such a brilliant performance that was unexpected & now when the drama has ended, she proved herself every step of the way because she portrayed all the shades of Arjumand's character & all the age brackets phenomenally. Maya Ali was brilliant as Faarah & I think as the episodes progressed she also got comfortable in her role & we saw a massive improvement in her acting especially in the second phase of her journey in the Haveli. Ahmed Zeb made a great villain & I am sure he has a bright future ahead because he was very convincing as Moeez. I so wish this whole team gathers once again & gives us another brilliant drama that will stay close to our hearts just like Diyar-e-Dil & oh a special shout out should be given to the music composer of the OST because it added to the beauty of the drama as it was a very powerful song, but I wish it was used more throughout the drama.
In the 32 reviews that I wrote (not 33 because my dear friend Areeba covered for me once I was away on a mini-trip), I believe we have discussed each & everything related to the characters & the story, that is why I have made this article about my journey, my thoughts on it that I didn't share before, how I enjoyed watching it, how it kept me linked with it & how it never escaped my priority list. I have made it a very personal sort of article just in order to hear your side of the story too. I want you guys to share how did it change your entertainment world & what was it about Diyar-e-Dil that hit home for you? I am sure I'll be hearing so many interesting stories that I can't wait already. Oh, just so you know, it's already Tuesday night here, yes, I started writing this article in the morning but I actually dedicated the whole day to reminisce about Diyar-e-Dil as I wanted to imbibe the fact properly that it's going to be my final say on it, so I took my time. :) So please do share the beautiful journey that you've experienced with Diyar-e-Dil as I'd love to hear you guys out. :)
Keep Supporting,
Cheers,
Zahra Mirza.
Zahra Mirza
The one who starts her reviews with 'Ohkay so'. ;)
---